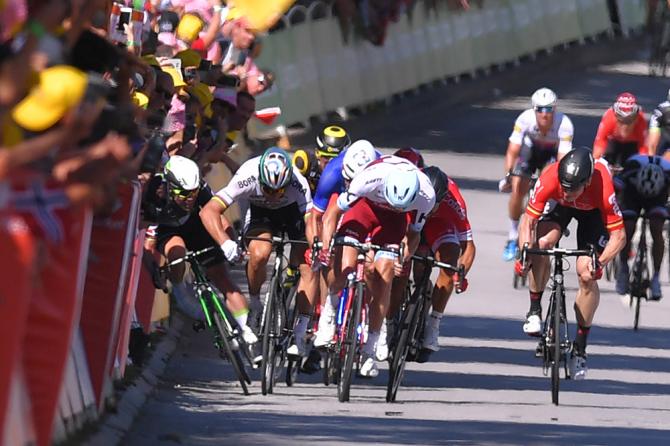 Philippe Marien, the commissaire who disqualified Peter Sagan from the 2017 Tour de France, believes that cycling needs a video referee for sprints.
"We need a video referee, just like in football. That referee should watch TV and only focus on the final sprint. That way we wouldn't have to study the images afterwards anymore and the decision will be taken right away," he said in an interview with Het Nieuwsblad.
Marien added that the UCI promised to look into this possibility right away. He also gave a hint of some of the online abuse he had received after the decision.
"When that happened, a good friend sent me a message telling me to avoid watching TV, e-mails, Facebook and Twitter. I got e-mails from all around the world. Whatever we would have decided, we would have received criticism anyway," he explained.
"I didn't realize what was coming my way. I was shocked when I saw the pictures in the newspaper afterwards, with 50 cameras aimed at me. But I insisted. I lost my life partner to cancer at the start of this year. I thought of him and the 64 chemo treatments he underwent, when I looked into the eyes of the global press. Then you realize that this is easy compared to what he went through. That gave me strength."
"In the Tour of 2011 when I was the jury chairman as well, and also in the Giro of 2008 and the Olympic Games of 2012 and 2016 where I was part of the jury, I would often call him after the competition. Those phone calls took away a lot of pressure. Not this time."