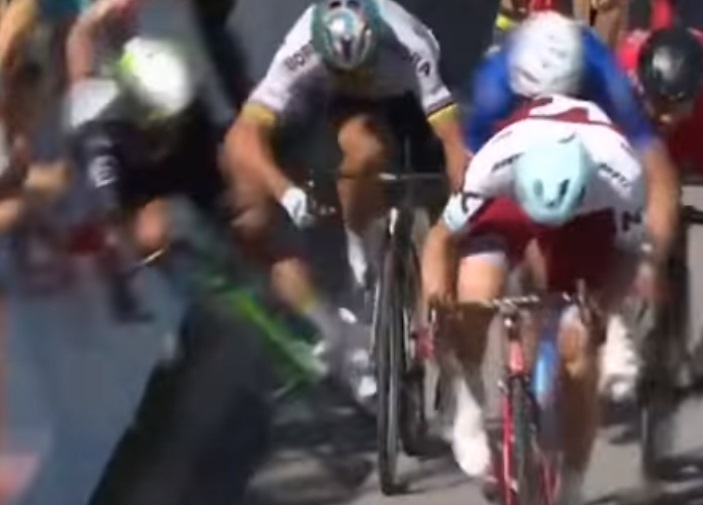 Sagan appeared to realize that he had made a mistake as he immediately went to the bus of Cavendish' team, Dimension Data, to apologize for the incident.
Should Sagan be disqualified for that?#Sagan #TDF2017 pic.twitter.com/OiNQJczsCH

— Cycling Today (@CyclingTodayEn) July 4, 2017
"Peter Sagan is disqualified from the 2017 Tour de France after today's tumultuous sprint in Vittel," Philippe Marien told reporters.
"I get on with Peter," Cavendish said. "If he came across, that's one thing, but the elbow. I'm not a fan of him putting his elbow into me like that. Like I said, I get on with Peter. A crash is a crash. I'd just like to know about the elbow."
Cavendish crashed hard on his shoulder, and his finger was bleeding after the finish line.
"Injury-wise, I'm going to go and get it checked out," he said. "I will definitely need stitches in this finger, it's bleeding a lot.
"With the shoulder, it might be something to do with a previous injury, it's sat backwards so I'm not sure if I've done something to the ligament. I'm not a doctor, but from the feelings I'm not optimistic."