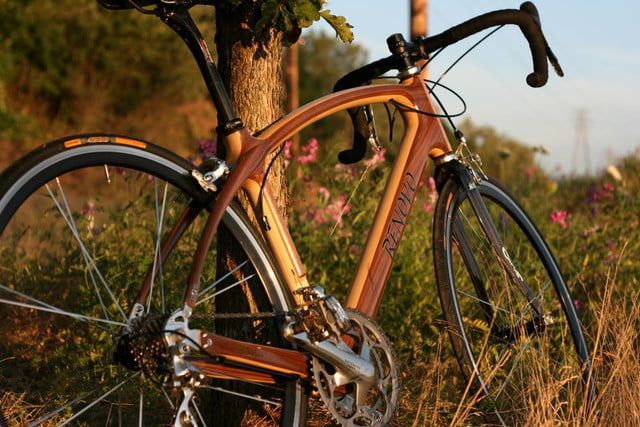 While there's been a bit of a shakeout since the artisan bike maker heyday of years past, Portland, U.S.A, is still home to many great builders.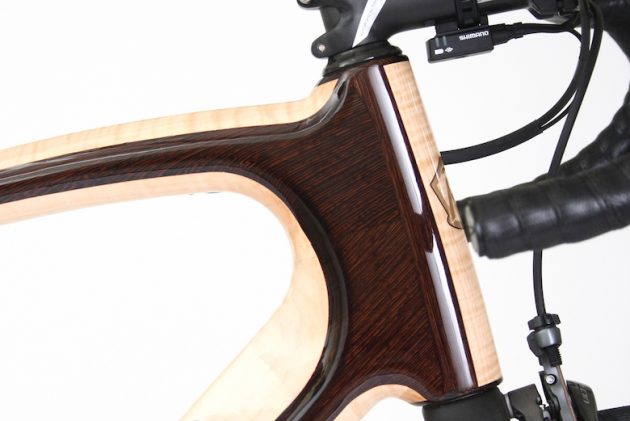 Founded a decade ago, the company creates bikes almost completely from wood. The only aluminum to be found on these frames lies in the head tube, bottom bracket, seat tube, and custom rear dropouts.
Renovo uses all kinds of wood in its construction process, as the material is not only light and strong, but also features "vibration-damping abilities several times that of steel or carbon fiber."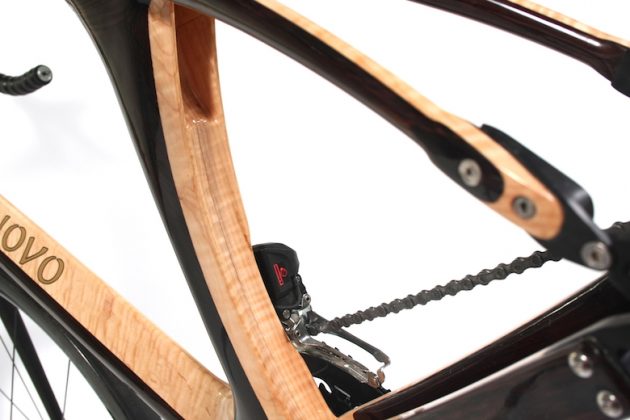 Different woods are used for different parts according to the necessary stiffness, hardness, and dampening, and all wood is kiln-dried to ensure that there is no warping or cracking during the manufacturing process. The wood is then milled to the appropriate thickness and length, laminated, then sent to a CNC machine.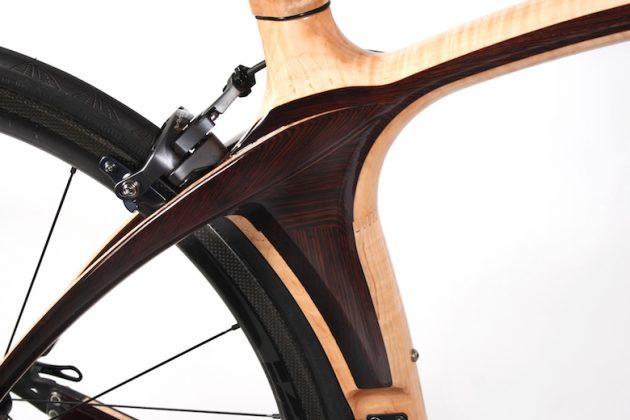 The ride provides the highest 'stiffness to smoothness' ratio, delivering both comfort and confident handling in a beautiful design.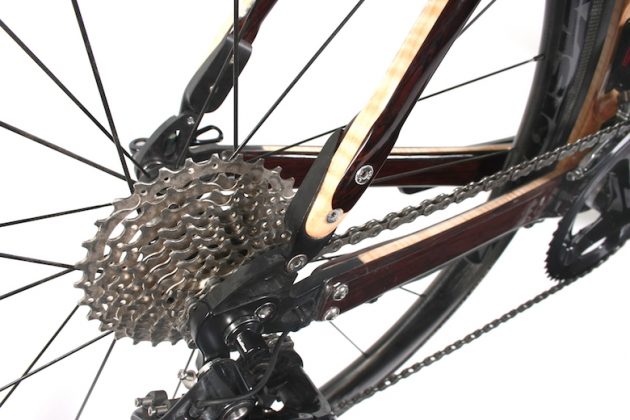 The Aerowood is newly updated with a carbon layer inside the downtube to allow for enhanced ride quality as well as a more adjustable seat mast design.
The frame itself will set you back around $3,500, and a completed version can go over $7,000. But if you have the cash and are looking to add another bike to your collection, this is certainly a place to start.
Aerowood Features:
• Hollow Frame Construction of Wenge and Curly Maple
• Carbon Fiber Inside the Downtube
• Lifetime Warranty on Craftsmanship and Materials including Finish
• Full Frame Shock & Vibration Damping
• Internally Routed Brake Cables
• Electronic Shifting Only (Shimano/SRAM/FSA)
• Full range of seat height adjustment with 27.2mm seat post
• Lightweight Wood Aero Seat Fairing Over the Seat Tube
• Headset/Steerer tube: 1-1/8" internal/ Straight
• Tire Clearance: 25mm