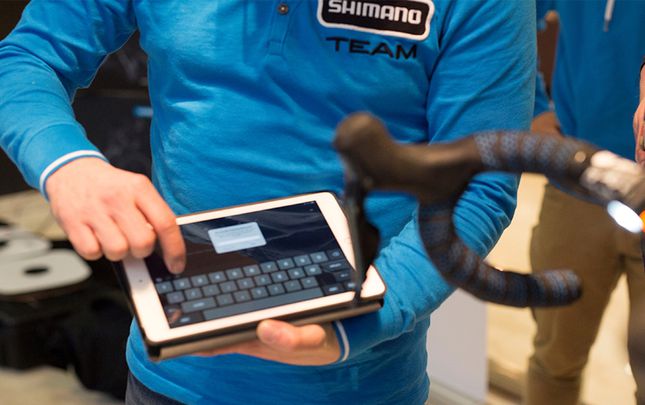 Shimano has released the latest version of its E-TUBE Di2 programming app for Android and iOS platforms. This new technology allows users to customise Di2 functions wirelessly through Bluetooth-enabled tablets and mobile devices. 
During 2016 Shimano introduced its iOS app for phones and tablets, compatible with XTR and XT Di2 mountain biking components. Now Android users can also download the apps, which are now compatible with all Di2 components, including the latest Shimano Dura-Ace Di2 (R9150) components.
On the road, controls for Shimano's Dura-Ace and Ultegra Di2 groupsets are provided either by the shifter buttons behind the brake levers (electronic + hydraulic braking or electronic + mechanical braking), or satellite TT/Tri and climbing buttons. Additionally, the top hood buttons on Dura-Ace Di2 shifters also offer groupset controls.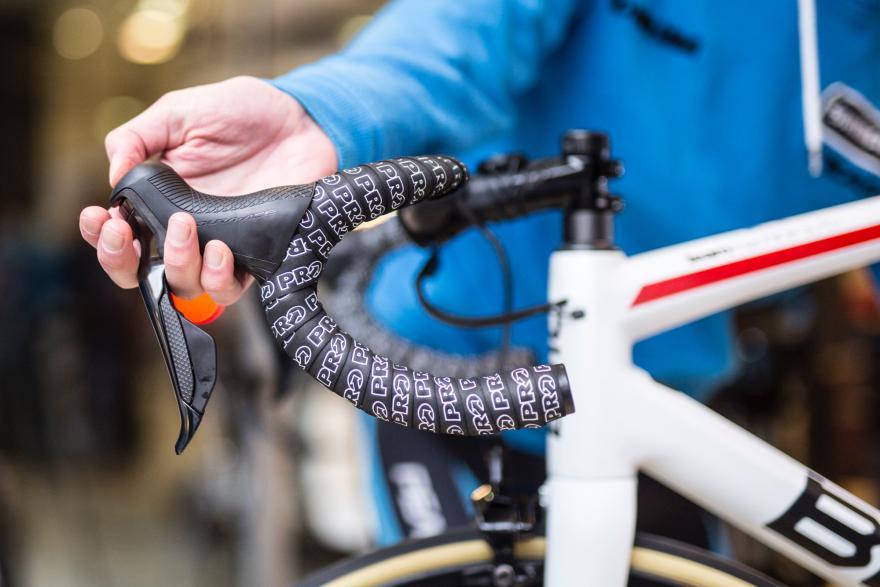 Shimano's Di2 mountain biking (XTR, XT and Shimano STEPS MTB) and urban (Shimano STEPS City and Alfine) groupsets can also utilise this shifter button customisation function with 'plug-and-play' compatibility allowing additional switches and controls to be plugged in where needed.
Some recently added capability now allows the top hood buttons on Dura-Ace Di2 levers to be programmed instead to control third party devices, for example, scrolling through cycle computer menus or turning lights on and off. This functionality on third party computers also allows users to easily see system information about their Shimano components such as the level of Di2 battery or which gear they are in. These functions can be programmed through the app or through the PC software.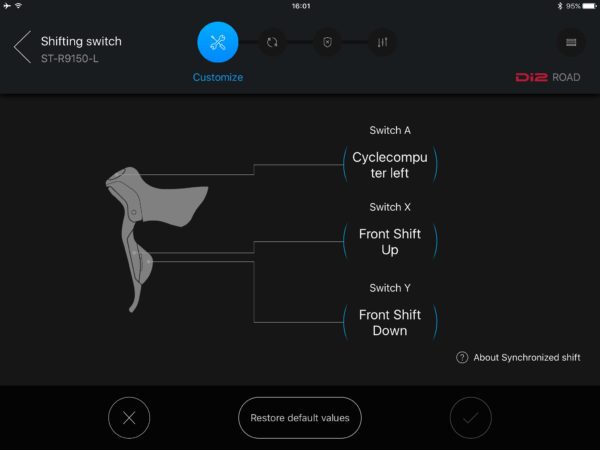 Alternatively, through the app, users can swap the functions of the buttons, so, for example, either left hand button can control up shifts and either right hand button can control down shifts in a 1×11 set-up. Mountain bikers also get the option through the app or the software to tell their Di2 buttons to operate their Di2-compatible suspension platforms.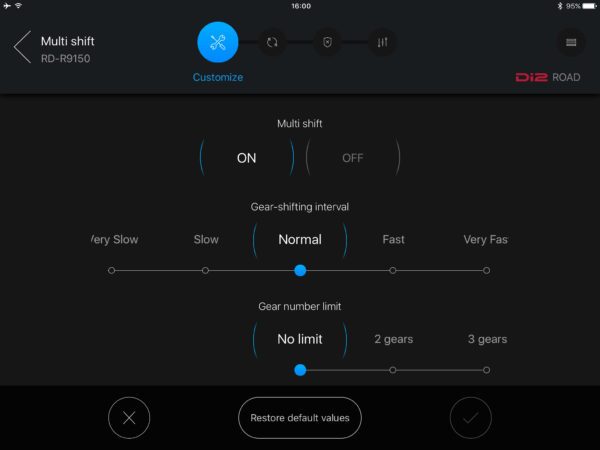 Furthermore, through the app, users can change system settings such as shift speed, multi-shift options and Synchro Shift mapping out on the trail.