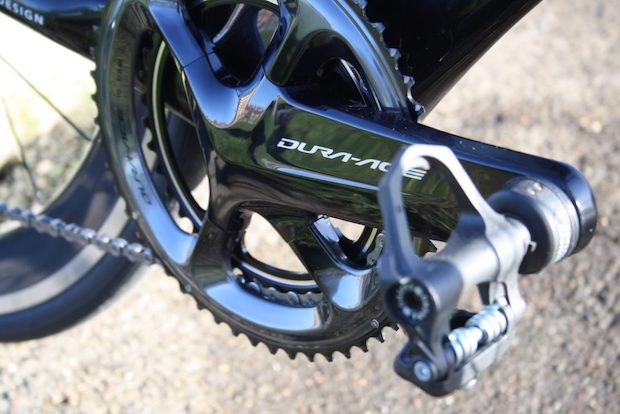 US patents filed by Shimano seem to confirm that the Japanese brand is finally joining the ranks of the wireless 12-speed shifting army with their own version.
Shimano's rivals, SRAM and Campagnolo both have evolved past 11-speed. Campagnolo launched even a 13-speed groupset for gravel bikes and 12-speed to its road groupsets in 2019, while SRAM eTap AXS is the second generation of the american brand's wireless technology.
The patents confirm that the new Dura-Ace groupset will not only be 12 speed and wireless, but it could also use a piezoelectric element instead of batteries for the shifters.
There are several locations for coin cell batteries noted in the drawings. One is in the shifter paddle and another is under the hood of the road versions. There's even an option for eliminating shifter batteries altogether, using one of the shift paddles to generate power for the transmitter.
The patent application reads: "The electric-energy generation element generates the electric energy using pressure and/or vibration… caused by a movement of at least one of the brake operating member, the additional operating member, and the button element. Examples of [this] electric-energy generation element include a piezoelectric element."
According to their own patents, the shift button would be included in Shimano's Dura-Ace Di2 wireless 12-speed shifters' brake lever body.
It's not clear what wireless protocol Shimano's Dura-Ace Di2 wireless 12-speed shifter system will use. Nor is it clear what kind of driver body the new system will use, though it's likely with the leap to 12-speed, Shimano will use its Microspline driver.