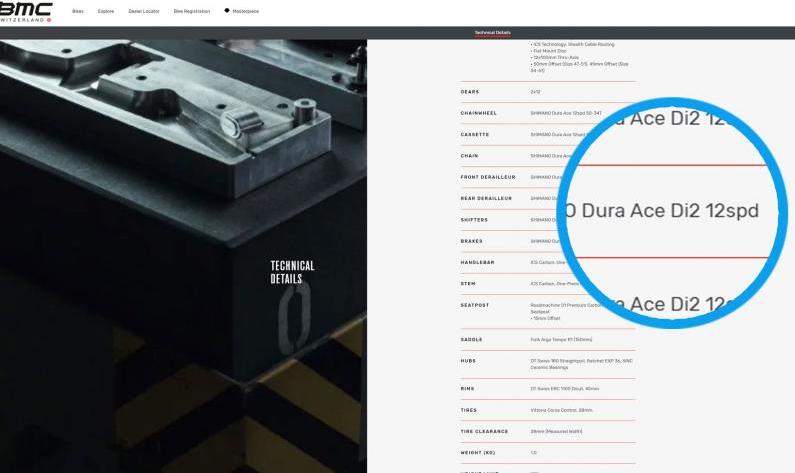 Shimano celebrates its centenary on March 21 and many rumours say it will launch the new Dura-Ace 12-speed groupset at the same time.
Last weekend, on BMC's website a cyclist discovered a Roadmachine ONE which was listed with unreleased Shimano Dura-Ace 12-speed. However, hours later the specs were removed from the site.
Last summer the rumour of a new electronic groupset from Shimano started to turn following a video leaked by Remco Evenepoel. Then, in November, US patents filed by Shimano were presented in press and seemed to confirm that the new Dura-Ace groupset would be 12 speed.
At Cycling Today, we wrote an article about those rumours and you can read it HERE. Only few days left until we'll find out if all those rumours were true.