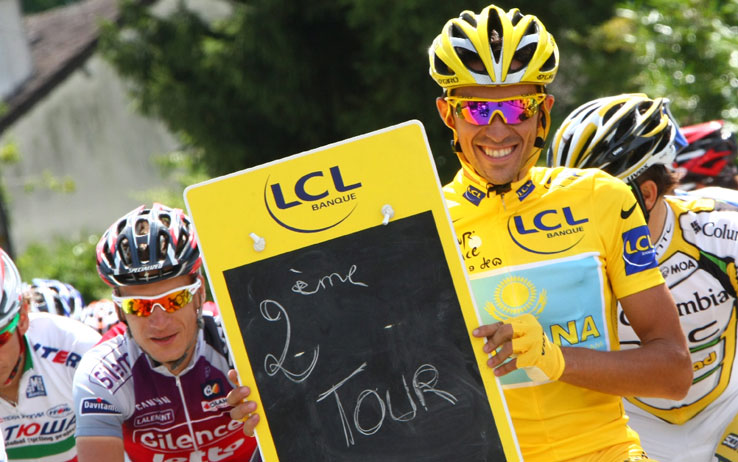 Alberto Contador said during a podcast interview that if he were to win the Tour de France next year he would retire, adding that his reasoning for changing his mind about ending his career in 2016 was the possibility of winning the Tour again.
"When I made the decision to continue, one of the objectives was to win the Tour de France. If I win it, it will be the best moment to leave cycling.
"The Tour is the biggest race in the world. It's the race that has a bigger impact for the sponsors and the fans. It's the race that changes your life when you win it once. That's why a big part of the final budget of each team goes to the Tour. That is why you need to set as a big objective every year to ride it."
The change of teams for 2017 to Trek-Segafredo could make a difference for the former Tour winner, as is the different type of parcours for next year's edition. However, Contador has said that finding the chink in Team Sky's armor is key.
"I like that the time trials aren't too bad for me, especially in respect to Chris Froome. And for the rest, I think it will be an open race that will allow different tactics to last year's. Then there was a very strong team that stopped all the attacks and this year there will be more options to attack."