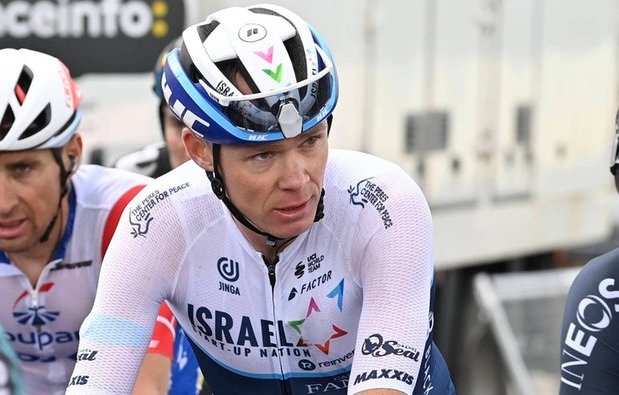 Sylvan Adams, the owner of Israel-Premier Tech, refutes Chris Froome's claims about his wrong position on the bicycle.
According to Froome, his bike position was wrong for years, which meant he could not perform properly. Adams says that Froome is not telling the truth.
"I think people are seeing Chris's comments about his bicycle position and set-up and… you know, does it sound logical that somebody who was winning Grand Tours, won seven Grand Tours, including four Tours to France… he's claiming his saddle position is off by a centimetre or whatever he's saying…
"Does that sound credible for a guy who's getting dropped, not even on the last climbs of races but, you know, early climbs in races? And I leave that for Chris's fans and for the cycling public to judge."
"You know we've been very generous with Chris in terms of trying to help him, trying to give him the best possible equipment, the best possible conditions," Adams said. "And just like last year, we're going to be sitting down at December camp and we're gonna plot out a racing calendar for him.
"And if he wants to race in a Grand Tour he will have to meet certain criteria and be one of the best eight members of our team to go to a Grand Tour. So right now, I haven't seen any results from Chris that indicate that he's at that level.
"But he's very determined and if he meets… if he's able to get into races and prove himself to be a relative force in a race… we're not even talking about winning Grand Tours anymore. I don't even think we're talking about podiums at a Grand Tour. We're talking about being a useful member of a Grand Tour team.
"If he's able to demonstrate he's at that level, sure, he'll have every opportunity, the same way as other riders on the team. If he doesn't meet that level, I mean, you can talk about his bike position until the cows come home. That's still not going to earn him a spot on a Grand Tour team, his legs are going to have to speak to that."