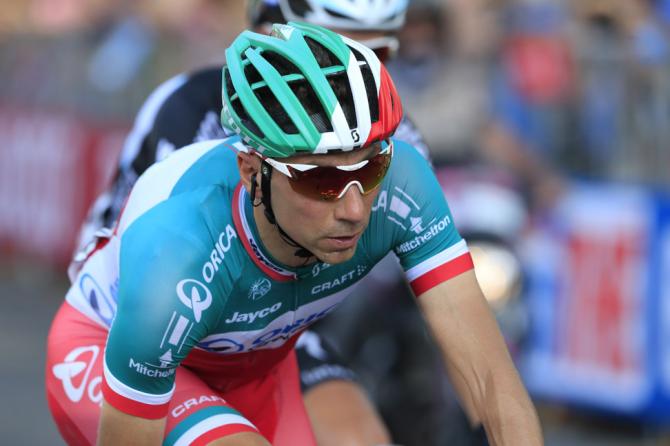 Ivan Santaromita, the experienced climber and Italian champion of 2013, will be riding for Nippo-Vini Fantini in 2017.
Alongside Julian Arredondo and Damiano Cunego, he will form a very important trio and in the most challenging races and he will have the important role as a road captain and guide for many young Japanese riders that hope to grow in view of the 2020 Tokyo Olympics.
General Manager Francesco Pelosi welcomes his new signing: "Ivan will have a key role in the 2017 roster. We have chosen him for the most important and hardest races. He will put his experience at full disposal of the young Japanese talents, helping them to grow up for the 2020 Tokyo Olympic Games. Ivan Santaromita, Damiano Cunego and Alan Marangoni will have a key role in their growth. From a sporting point of view, it is very important to have a rider of his level. Together with Damiano Cunego and Julian Arredondo, he will compose a trio of climbers that is unique for a Professional Cycling Team."
The new arrival in the OrangeBlue roster will be an important leader, a key man for the most important races of the year and will create a unique climbing trio.
"Responsibilities give me motivation," he said. "From a sporting and personal point of view I want to return to my best levels and I know that I'm now in the right team to do it. I'm ready to take responsibilities both to do the race as a leader and to help my teammates when they will be leaders in the race. The most important thing will be to grow up and have results as a team, no matter who of us will be the winner. I will try to motivate in the best way as possible and to teach important things to the youngest riders. Our future, as a team and also as a Japanese cycling movement, is up to them so we have to help them in their growth."
Santaromita last rode for a professional team in 2015 where he was with Orica-BikeExchange. He spent the 2016 season at the Skydive Dubai team.