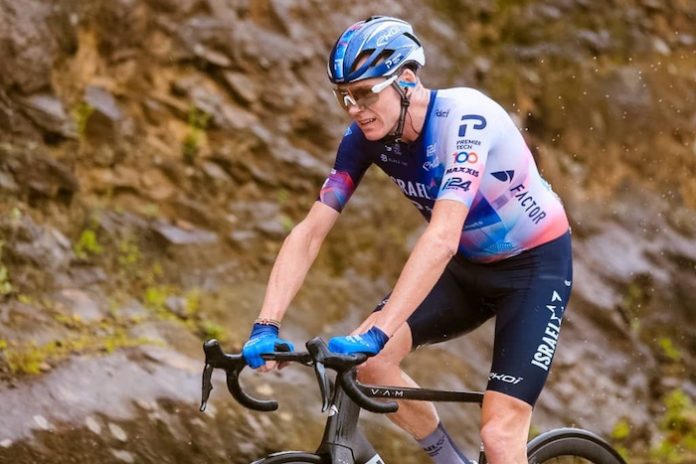 Chris Froome has suffered many setbacks in recent years, but now he seems to have identified another important cause for the lack of results: his position on bike.
In 2021, Froome switched from Ineos to Israel Start-Up Nation, which is now called Israel-Premier Tech. He rode on Pinarello for the British team, but last couple of years he had to rode a Factor, a bike brand he criticized several times.
"At first I thought it was age starting to catch up with me but then I started questioning my position actually on the bike and then started comparing it," Froome says now.
"I had one of my old bikes from Team Sky/Ineos days so I was able to compare the position on the two different bikes. I found that my reach, so from saddle to the handlebars, was over three centimetres of difference between the two bikes, longer on the current bike.
"I took my old bike and went to a specialist and found very big discrepancies between my positions. But now we've made some big changes, more than centimetres in terms of saddle height, in terms of the reach, it's really a lot, we're not talking millimetres."
Froome said the discrepancy between his past Pinarello and current Factor bike positions owed simply to an "oversight", and that he hopes his now rectified setup will pay dividends in 2024.
"It's a positive thing for me. I've found it's given me a lot of added motivation now because it might be part of the puzzle, missing pieces, as to why I haven't quite found the level that I've wanted to get to," he said.
"I mean his frustrations are understandable but, yeah, that's how it is," Froome said of Israel team owner's critic comments about Froome's performance at the team.
"I'm contracted for another two years. I signed a five-year contract when I joined. I still feel like there's more in the legs and I want to go out having given it my all. I'm not going to give up on it. I've had much worse said about me.
"If I can get back to the Tour de France and be there when the race gets selective, when there are fewer guys left on the climbs, whether it's fighting for a stage win again or even trying to ride whatever position on GC again – to me, just to be back in the race, when the race gets selective, that for me would be the dream."