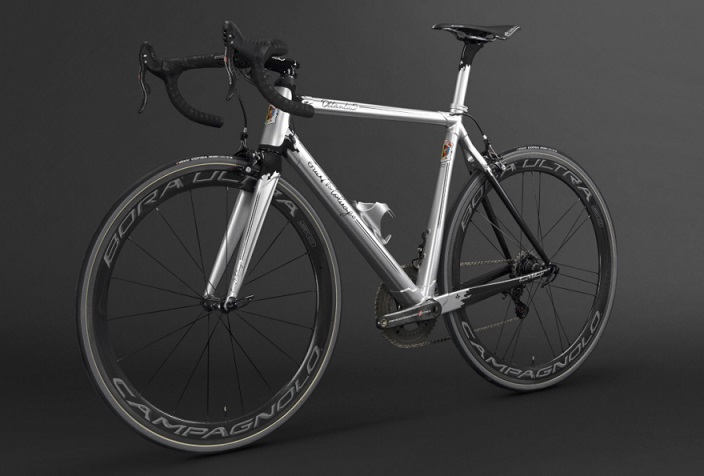 To celebrate Ernesto Colnago's 85th birthday, the iconic Italian brand that bears his name unveiled its new Ottanta5 road bike.
The bike is based on the current C60, but each one will be custom made by hand and will carry the original Colnago logo from 1954, something the brand says will be 'a nod to the glorious past of Colnago.'
The frame is made from high quality carbon and will use the star shaped tubing and lugs first found on the Master frame, followed by the carbon C60. There will only be 85 of the silver metallic gloss painted bikes produced.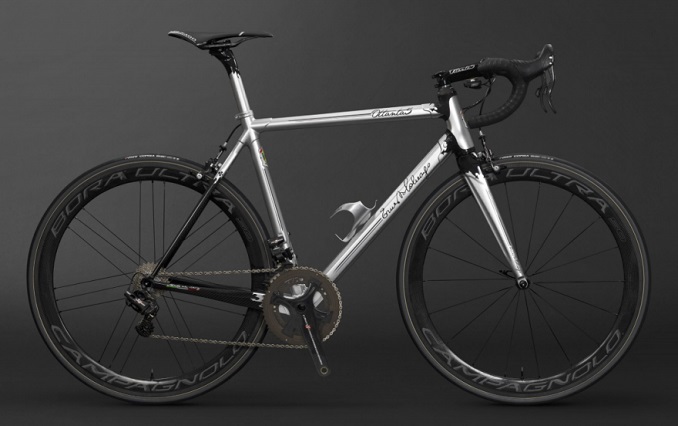 The frame will be built up with the best equipment, and naturally for an Italian bike brand that can only mean Campagnolo. A full Super Record EPS groupset with Bora Ultra 50 wheels and signature Ottanta5 handlebars and stem will complete the bike, along with Vittoria Corsa tyres.
In 2012, the company issued a special gold-plated edition of its then flagship road bike, the C59, to celebrate Ernesto's 80th birthday.
The limited edition bikes will go on sale for €11,765/ $12,569 / £9,999.