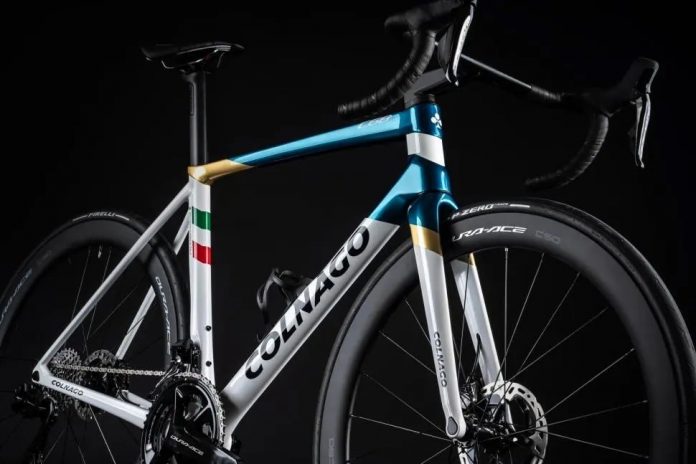 In keeping with previous iterations of Colnago's C series carbon bikes, the new C68 features the same tube-to-tube construction with separate lugs, allowing for both a broader range of standard sizes, as well as custom geometry that's tailored to the client's needs.
However, unlike previous C series models, the lugged construction of the C68 is less obvious to the eye, instead comprising a more seamless look, along with a more decidedly looking aerodynamic shape, especially the seatpost which borrows heavily from the brand's V3Rs.
In particular, the down tube and head tube are formed from a single mold, while the top tube is joined with the head tube via an un-tapered Ceramic Speed SLT (Solid Lubrication Technology) headset that allows it to work with any measurement of stack.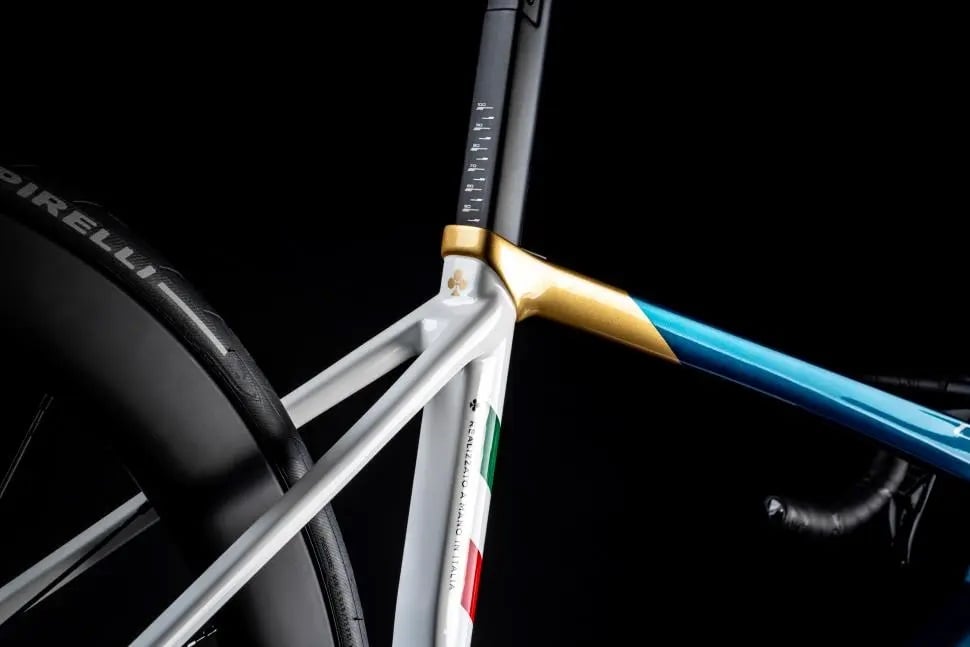 Integration was also an important consideration when developing the C68, which features a newly designed monocoque handlebar and stem that claims to be both lighter and stiffer than a typical bonded construction.
The handlebar itself, relies on an interesting mix of angles, starting with an 85mm reach before dropping down to 122mm, while a 2cm flare has been added to the drops, resulting in a bar that's both a little bit compact and a little bit traditional.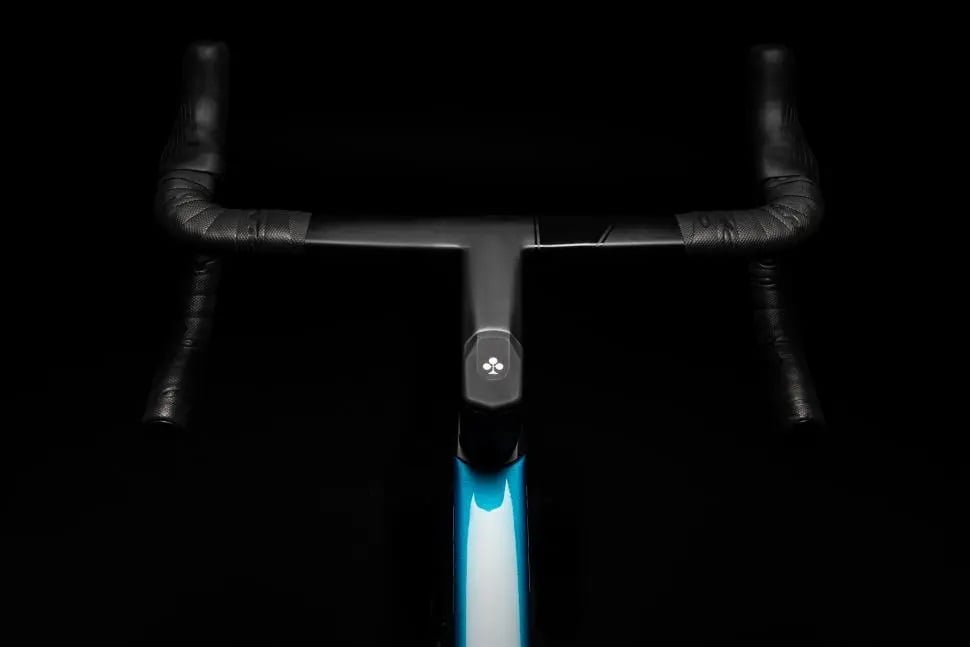 Additionally, Colnago was keen to make it compatible with internal routing for either disc and rim brake systems, as well as for both electronic and mechanical drivetrains.
Other features that highlight the C68 include a T47 bottom bracket system, along with 10-function multi-tool that's hidden away under the top cap. Clearance is also up on the new frame, which can now accommodate tires up to 30mm.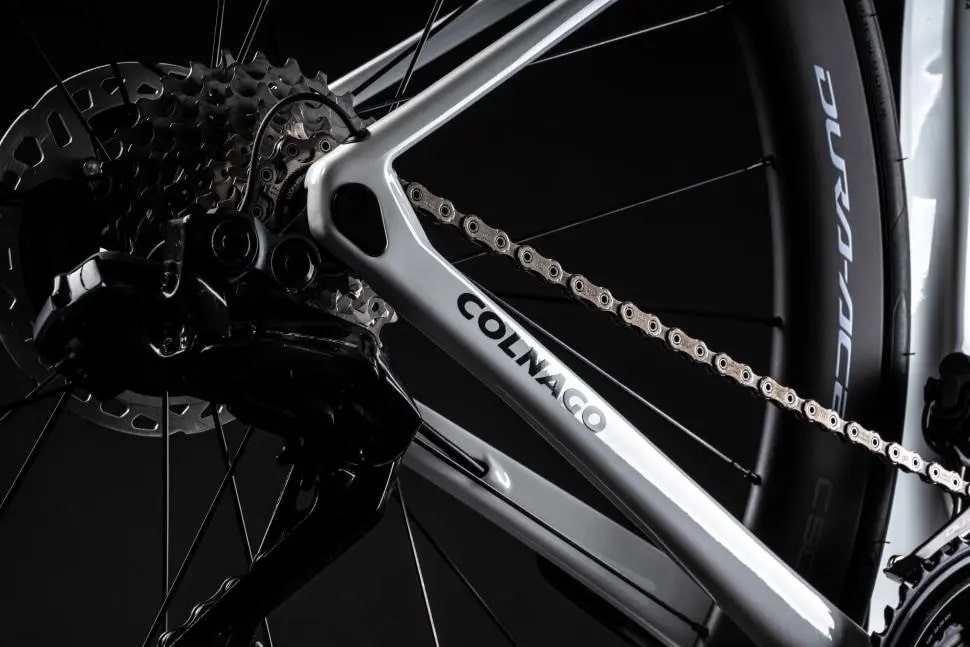 All in, Collage says the C68 frame tips the scales at 930g for an unpainted size 51, a figure that won't win any plaudits with the weight weenies crowd. But, the good news for traditionalists is, the frame is available in a rim brake version.
To further add to the exclusivity of the C68, each frame is assigned a NFC [near-field communication] tag, giving the frame its own digital passport that's saved in the MyLime blockchain via the Colnago app. Think of it as being a certificate of authenticity without the paperwork.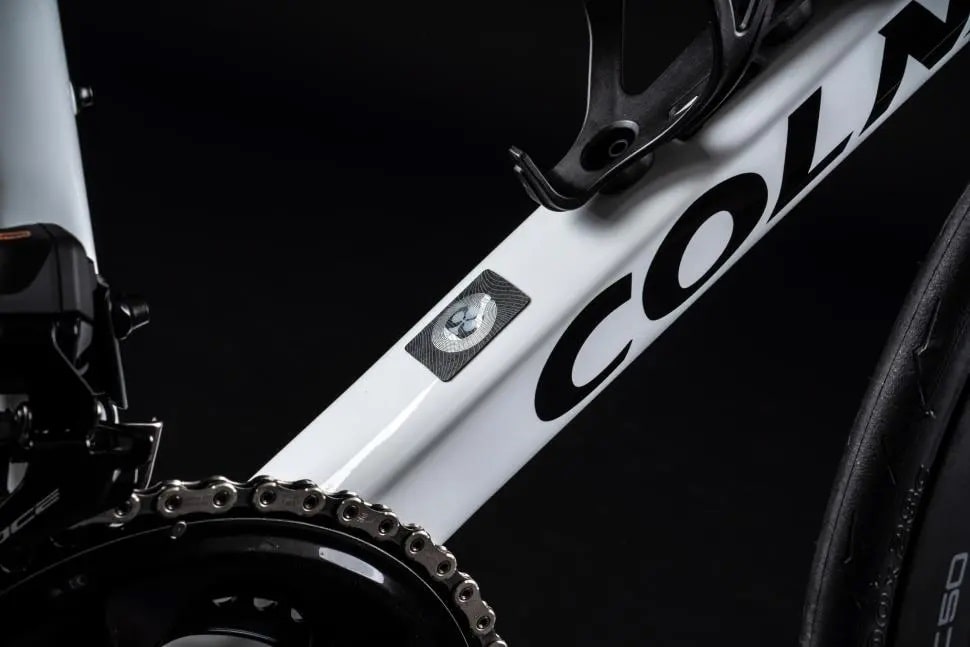 The standard C68 with carbon lugs fetches a whopping €5,650, while a custom C68ti with 3D-printed titanium lugs will set you back €6,600.
Colnago also offers complete builds starting at €13,260 for SRAM Red eTap AXS with Zipp 303 wheels equipped bike, or for €14,065 customers can get one fitted with a Shimano Dura-Ace Di2 12-speed groupset with Shimano Dura-Ace C50 wheels.
For the aficionado, Colnago offers the C68 adorned with a Campagnolo Super Record EPS 12-speed bike with Bora Ultra WTO 45 wheels for a hefty €15,770.
For customers wanting custom geometry with titanium lugs, the price jumps to €16,780.