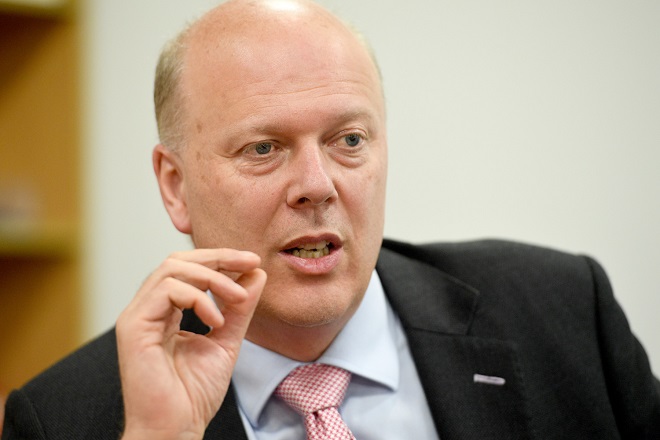 British Transport Secretary Chris Grayling has suggested cyclists are not road users, weeks after footage emerged of him knocking one over with the door of his ministerial car.
The comment by Grayling came during Transport Questions in the House of Commons when Labour MP Daniel Zeichner asked him about a remark from an interview with the Evening Standard in which he said that, "Cycle lanes cause problems for road users."
"I was wondering if he could clarify for the house exactly who he thinks road users are?" MP Zeichner asked.
"Where you have cycle lanes, cyclists are the users of cycle lanes and the road users are the users of the road. It's very simple," Grayling responded.
A few days ago it was reported that Grayling had not given his information to the injured cyclist, saying that he was never asked for it. Grayling has served as Secretary of State for Transport since July.
Asked about the incident, Transport Minister Andrew Jones said "no details were requested at the time by either party".
Mr Jones said the Tory minister "got out of the car, checked the cyclist was okay and waited until he was back on his feet. He spoke to the cyclist and apologised; they shook hands. The Secretary of State has since been in contact with the cyclist and the matter is closed."