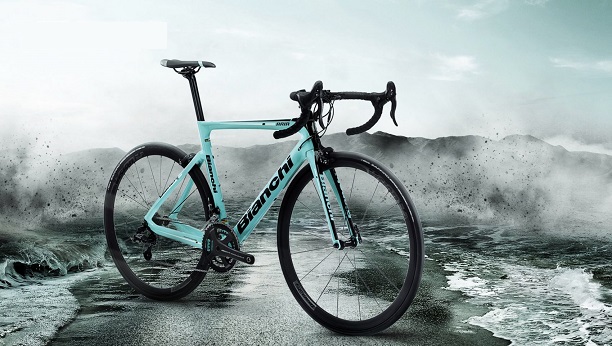 Bianchi has announced the launch of its new aero road bike called the Aria, that's aimed at satisfying both the road and triathlon segments alike.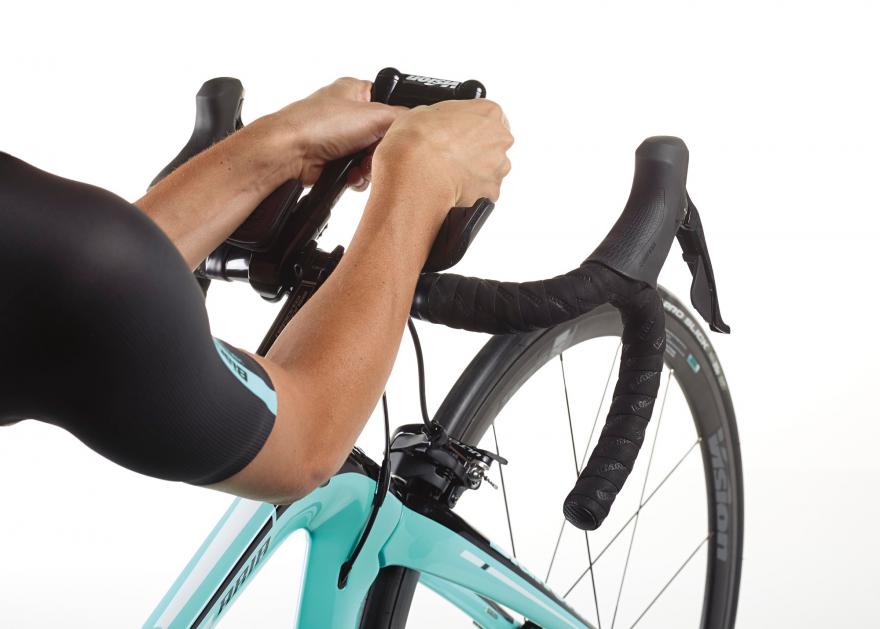 The frame is highlighted by the big chainstays, shaved seat tube to bring the rear wheel in tighter, an internal seatpost binder and of course, the traditional celeste color.
The aerodynamic design was heavily inspired by Bianchi's extensive wind-tunnel testing and cooperation with pro riders. To achieve the full aerodynamic performance desired, the brand shaped the tubes' profiles and their structural combination to manipulate the wind's resistance, resulting in the lowest drag possible.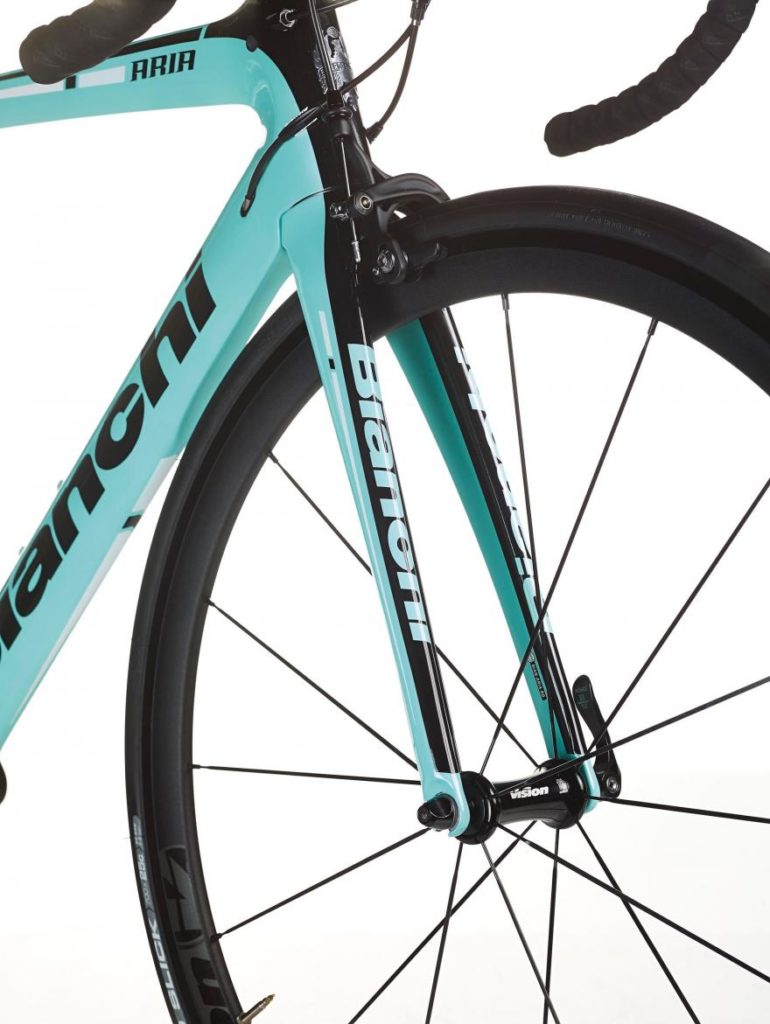 For the rider, full aerodynamic performance meant creating a position that allows for the least air resistance – this can only be achieved with a frame and fork geometry that allows for an advanced tuck position, and an ideal racing geometry.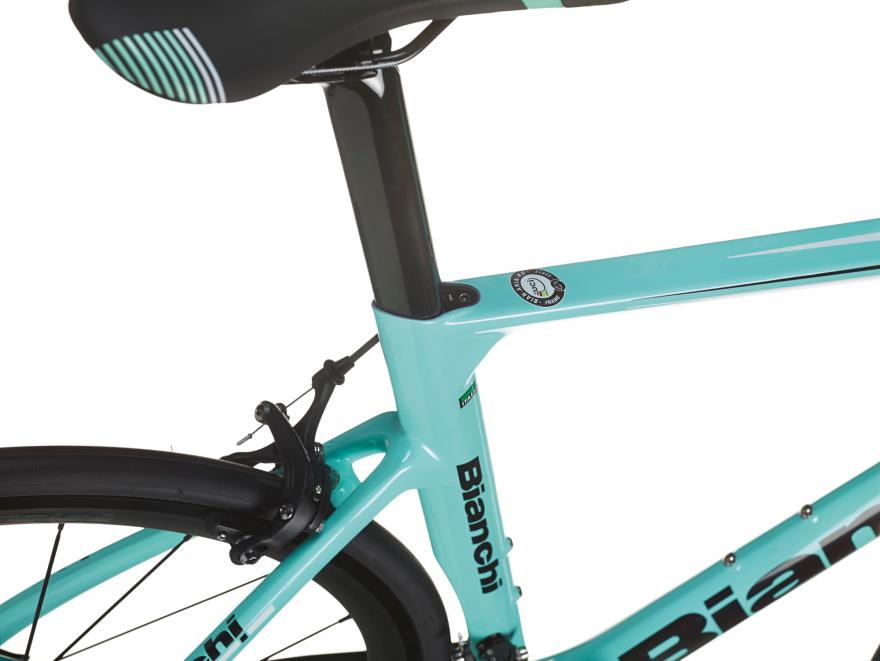 Other features include, internal cable routing that's compatible with both mechanical and electronic groupsets, a robust press-fit BB86.5 x 41 bottom bracket, easily attached clip-on aerobars and rear dropouts that comprise metal inserts for increased strength and durability.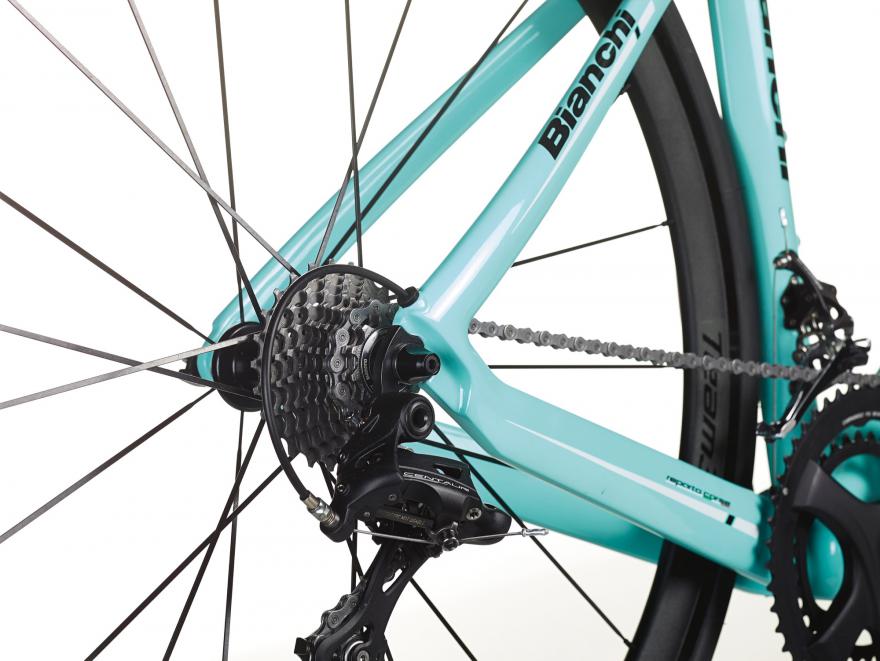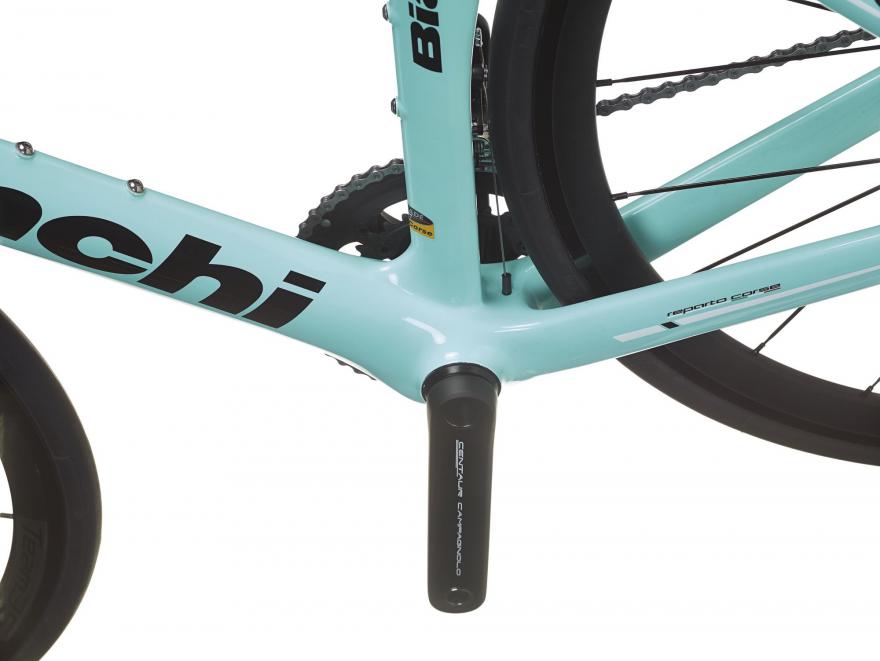 "Our objective has been to extend the range of Bianchi aero road bikes with an all-new model based on a highly aerodynamic frame-fork system, equipped for any road race, and easily setup for triathlon events."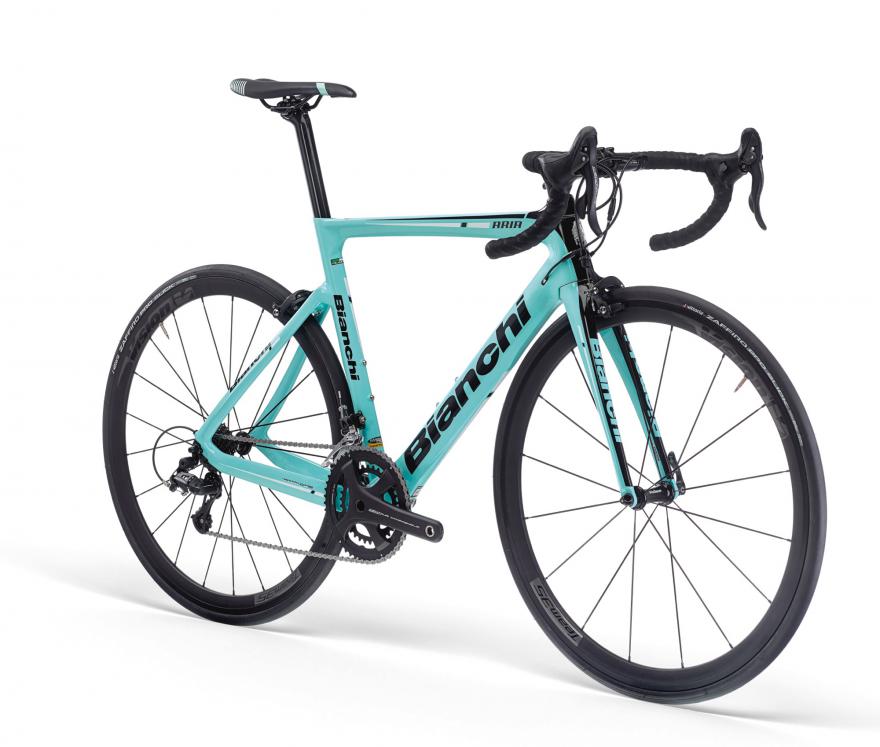 The Aria comes in eight sizes from 44 to 61cm. The size 55 weighs 1,100g. The first Arias will be in a Campagnolo Centaur build at £2,249.99.