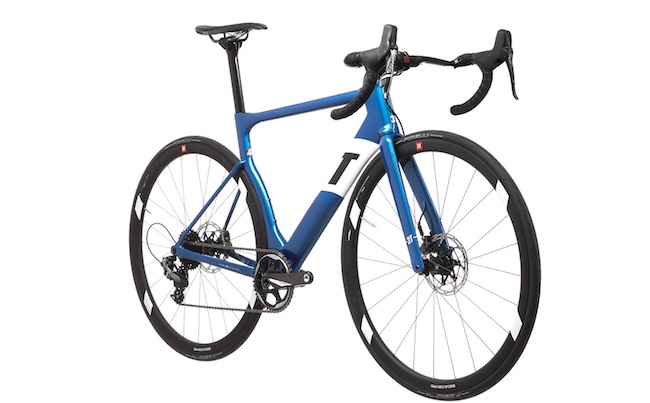 After just six months from the launch of its Strada Team road bike, 3T unveiled the latest iteration of their 1X aero road bike platform today called the Strada Pro.
The new frame gets a simpler layup that adds about 130g, putting it at about 1,100g. It comes with their 3T Discus C35 Pro wheels fitted with 700×25 tires, but they say the wide rims push them to a measured 28mm wide.
The frame itself can accommodate up to a 30mm tire. There is also a change in build kit that has enabled the price to be lowered somewhat. The build is completed with a 1x SRAM Force 1 groupset including the cranks, which come with the Quarq-ready spider.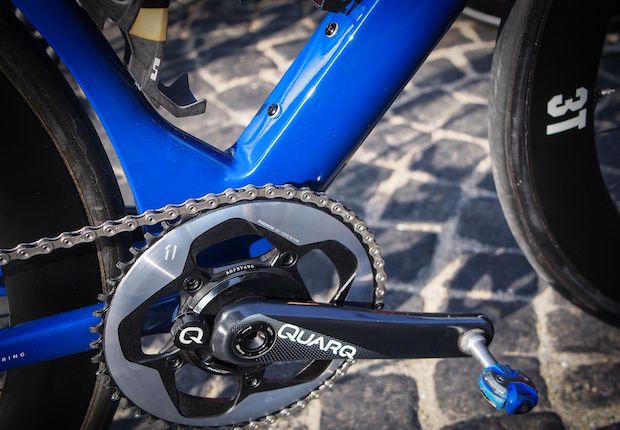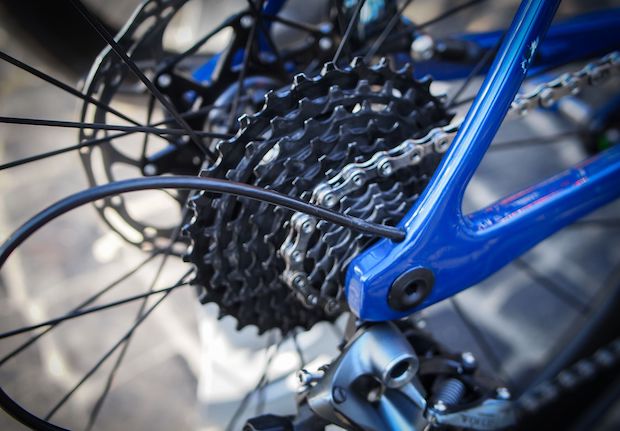 The development of a more affordable version of the Strada as a complete bike was always part of the plan, says 3T's owner Gerard Vroomen. But, it was delayed due to the demand for the original Strada Team frameset.
"We believe so strongly in the Strada that we always wanted to offer it as a complete bike at a more affordable price. We realize we're not Giant, Trek or Specialized, we don't churn out frames by the millions, but within our capabilities and without watering down the performance of our bikes at all, we do want to make them available to as many people as possible," he says.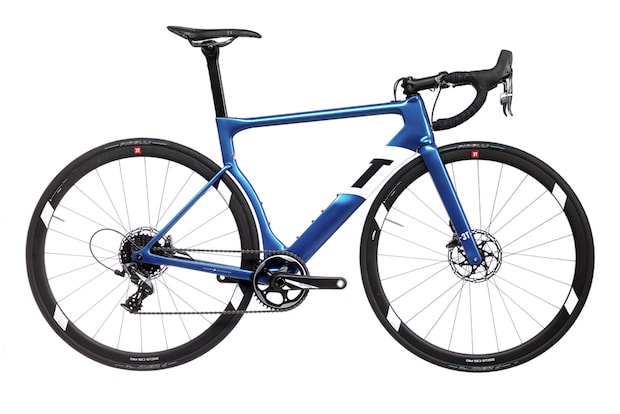 When Vroomen says the bike was created to meet a "more affordable price" this is compared to the original Strada Team model which comes in at €4,200 for the frame with complete builds coming in around the €8,500 mark.
Frame weight: 1,120 grams claimed (medium)
Complete bike weight: 8.42kg claimed (medium)
3T Fundi carbon fork, 12mm thru-axle
SRAM Force CX1 drivetrain, 11-speed: 50/11-36t
SRAM Force flat-mount hydraulic disc brakes
3T Discus C35 Pro rims with Light hubs