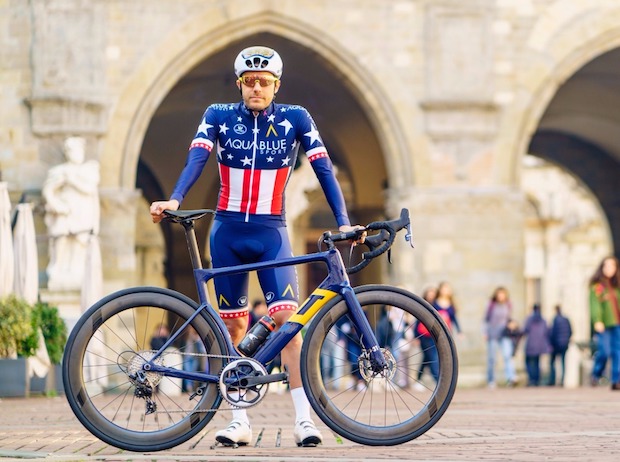 Aqua Blue Sport has unveiled its 2018 3T designed team bike. It will be the first ever road bike to ride at the highest levels with the SRAM 1x drivetrain system.


The 3T Strada frame, painted in the Aqua Blue Sport colours of blue and gold, will be assembled with SRAM's Force 1 groupset for the ultimate in 1x performance.
SRAM is a pioneer in 1x drivetrains for mountain, cross, gravel and road bikes.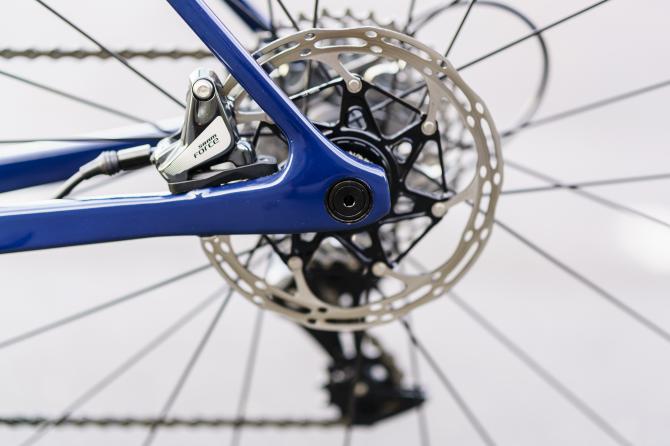 Jason Phillips, SRAM's Sponsorship Director, said Aqua Blue Sport is the perfect fit for his company.
"With 3T launching the world's first dedicated 1x road frame and Aqua Blue Sport choosing it as their team bike for 2018, we knew we wanted to be involved in this project. It fits with our product innovations, and both 3T and Aqua Blue Sport will be perfect partners to test our 1x drivetrain options to the extreme. In only its first year at the top level, Aqua Blue Sport has already made a name for itself and SRAM is enthusiastic to be a part of their progress in 2018 and beyond."
Stephen Moore, Aqua Blue Sport's General Manager said his team are delighted to get the chance to ride the 1x system on the roads during the 2018 season.
He said: "SRAM is the gold-standard in drivetrains, in particular for 1x. It is great they have recognised what Aqua Blue Sport has accomplished in its first year and we are honoured they have chosen us as a team they will support in 2018. It's not often that a young team like ours obtains a drivetrain partnership like this."