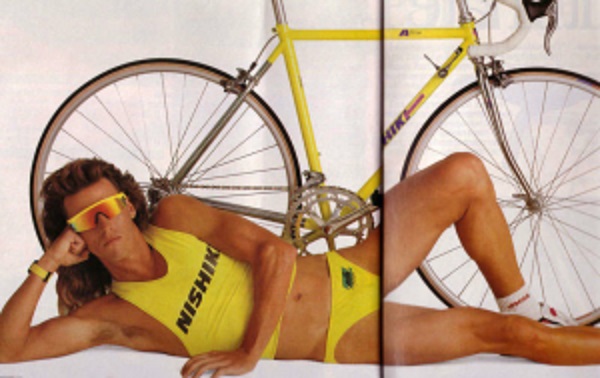 We know being a cyclist makes us just that little bit more awesome than the general population, but it isn't just because we wear lycra pants and go really fast on two wheels. 
There are plenty of excellent reasons why shacking up with a pedaller would be a great idea, but here are a few of the best ones.
1. Cyclists have nice faces. Research published in the journal Biology Letters, showed that the top 10% of performers in the 2012 Tour de France were rated as being 25% better looking than those that lagged behind them.
2. Cyclists are good with their hands… learned from years of honing bike-maintenance skills.
3. Cyclists are full of anecdotes to fill potentially awkward silences.
4. Cyclists are "endurance" athletes! They can go all day… or night long!
5. We can never take the high road with online shopping expenditure.
6. Cyclists are committed to accomplishing their goals.
7. While you're there, check out their derrières – they're reliably toned.
8. We're always tan. ALWAYS!
9. We've all got an impeccable sense of direction.
10. Cyclists don't accept defeat in any arena!
11. We make friends easily.
12. We look great when we're older.
13. We are smart. A psychological study conducted at Mindlab found the cyclists are considered to be 13 percent more intelligent than other people. Not to mention all that time concentrating on the road works those brain muscles.
14. We are environmentally-friendly