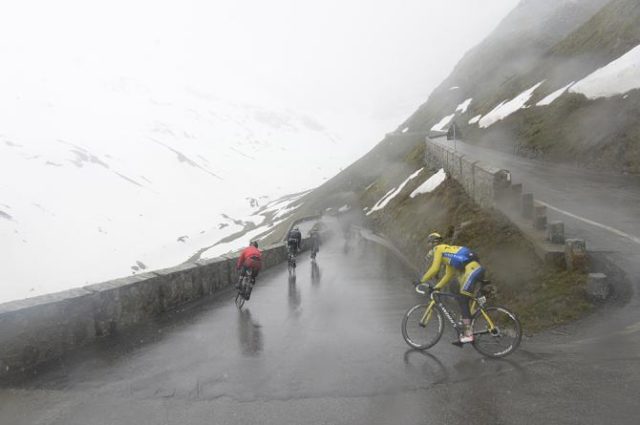 RCS Sport, the organiser of the Giro d'Italia, has decided to cancel the 'Best Descender Prize' after the new classification has been met with incredulity and criticism, with professional riders and cycling fans alike questioning the wisdom of such a move.
"We simply wanted to create an extra classification and create more interest for the fans. Sadly some people didn't fully understand the idea of the prize and other people used it to kick up a fuss. We've decided to eliminate the classification and the prizes. We'll still time the riders and use the data to inform the fans about the speed of the riders on the descents.", Mauro Vegni told Cyclingnews.
"I'm convinced that the prize is a good idea. We've got to look to the future and innovate races because the fans want to know more and more about the riders and their performances," Vegni said.
"We didn't want to push the riders to take extra risks, we simply wanted to add an extra prize to reward some of the riders who don't win much or who are rarely in the spotlight."
The 2017 Giro d'Italia starts in Sardinia on Friday, May 5, and concludes three weeks later in Milan on Sunday, May 28.