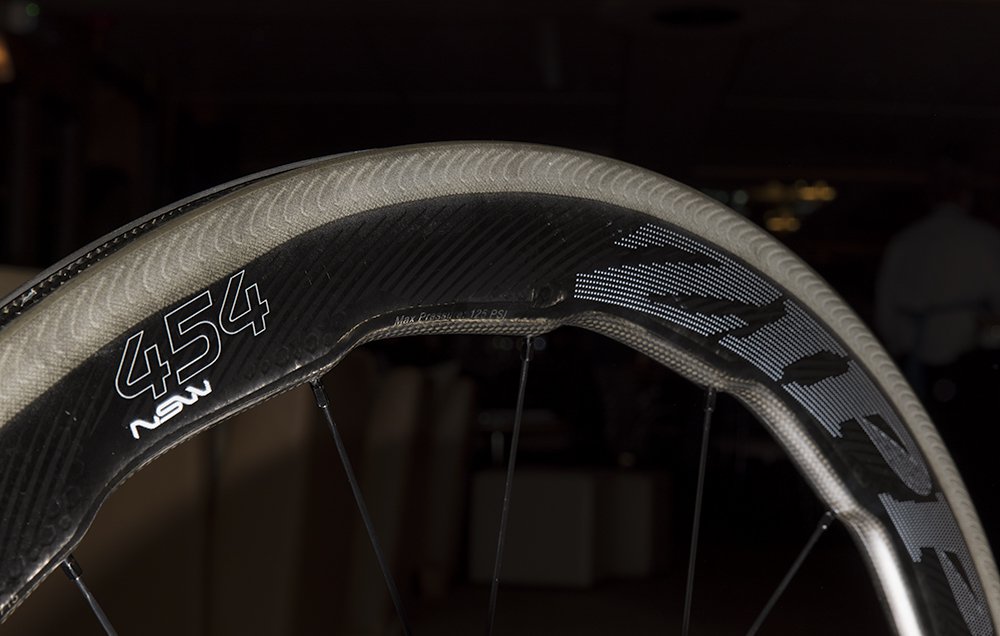 Four years, half a dozen trademarks and some humpback whales come together to produce what the American firm Zipp claim is the future of road bike wheels.
Every Zipp wheel launch since the Firecrest shape debuted in 2010 has been about refining the new wide body shape – evolution not revolution. The Zipp 454 NSW carbon clincher is clearly not just an evolution of the Firecrest shape, it is a wholly new concept in wheel design and wears its technology on its sleeve.
Zipp calls the new rim shape "Sawtooth" due to the undulations on its inner diameter. These undulations were inspired by the tubercles on the leading edge of a Humpback whale's pectoral fins. But tubercles doesn't have a sexy ring to it, so Zipp calls them HyperFoil nodes. Like the tubercles that help these 40-ton animals swim at 25 mph and turn on a dime, the Zipp 454 NSW carbon clincher's nodes are designed to create a more stable wheel in challenging wind conditions.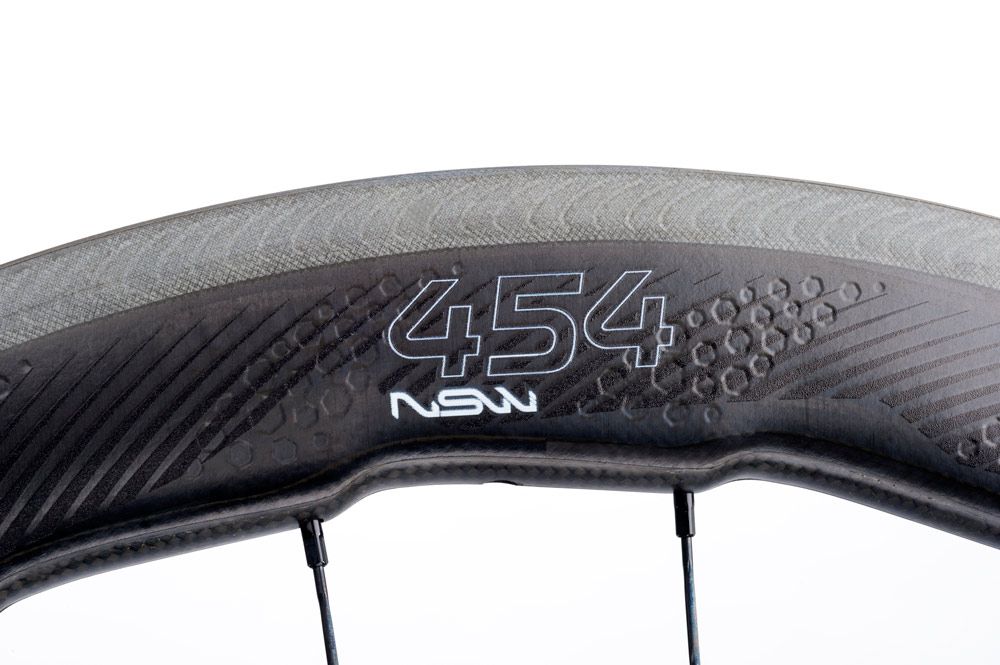 Between 53mm and 58mm deep, Zipp claims that the 454 NSW – a carbon clincher rim – represents a "total change in the dynamic of the wheel industry," according to advanced development engineer Michael Hall.
The 454 NSW is the result of four years, 36 prototypes, 252 wind tunnel hours and goodness knows how many trademarks; on top of the SawTooth™ profile and the HyperFoil™ bumps, there are HexFin™ dimples (the hexagonal dents in the rim) to control air flow, the Showstopper™ brake surface and Impress™ graphic printing technology.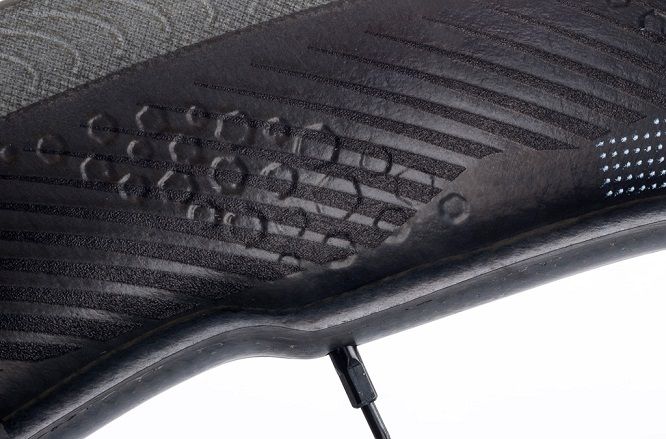 To make rims with these complex shapes was the biggest challenge ever faced by Zipp engineers huddled in their secret development lab, the Nest.
Despite the increased surface area added by the undulations, the Zipp 454 NSW carbon clincher is actually lighter than the 404 NSW – 1525 grams vs 1555 grams – with similar lateral stiffness and better radial stiffness. An engineer fairly new to the Zipp team, Ruan Trouw, developed a layup for the 454 based on his aerospace background.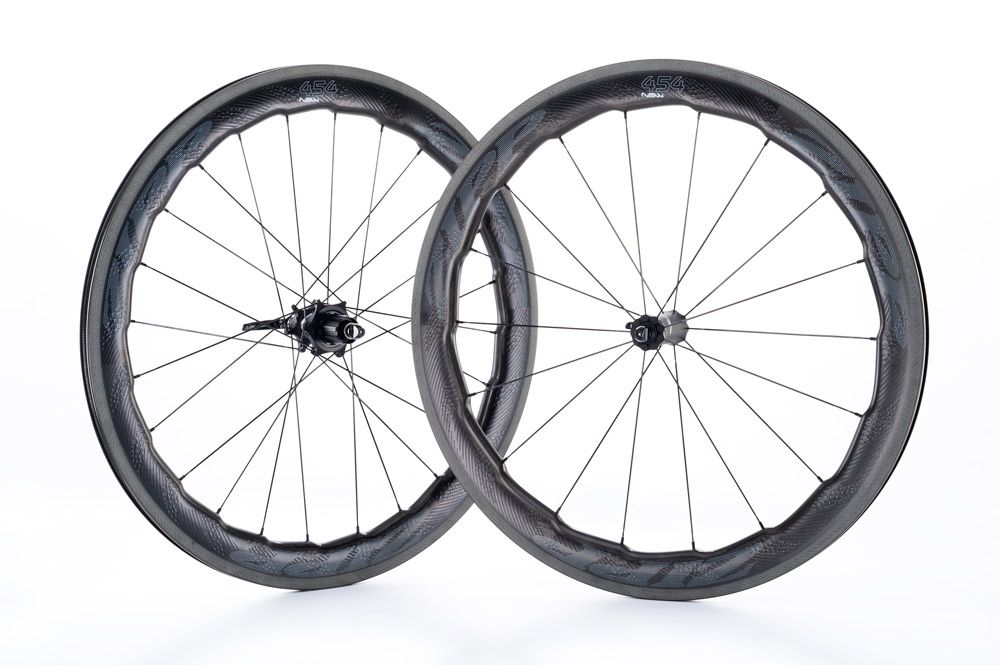 This is the first Zipp rim to use a single-ply joint, symmetrical layup. By no longer wrapping single carbon sheets from rim wall to rim wall across the rim bed Zipp was able to eliminate any negative torque load in the structure from the carbon itself. This almost doubled the sheets of carbon needed and pushed construction time to 12 hours to make a single rim. Trouw personally trained all the personnel that are part of the 454 layup team. This is one of the reasons the NSW is the most expensive set of wheels Zipp has ever made – $4000.
454 NSW Carbon Clincher
1525g wheel set total
690g front / 835g rear
53 & 58 mm wheel depth
27.8mm max width
17mm internal width
26.4mm brake track width
18 front / 24 rear spoke count
Sapim® secure-lock nipples
Sapim® CX-Ray® spokes
Cognition hubset
ImPress graphics