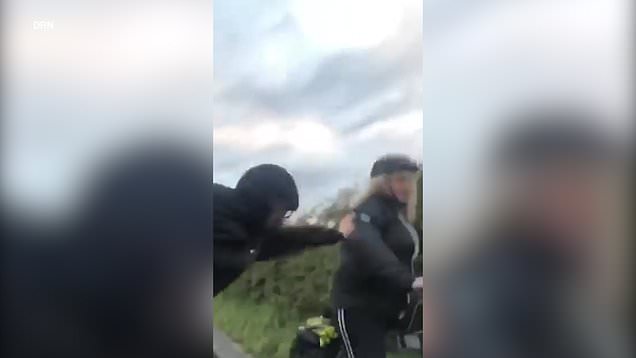 The 55-year-old woman who featured in a video that went viral last week said she suffered awful injuries after a passenger leaning out of a car window deliberately pushed her off bike.
The woman was riding her bike when the car passenger reached out of the back window of the vehicle and pushed her into the side of the road.
"I still hadn't fully recovered physical or mentally, although I'm getting there," she told Cycling Weekly.
"When I started to cycle at the beginning of 2018 I was so proud of myself as were my three grown-up children. These d**kheads have spoilt all that.
"I lost my front tooth, cracked a bone in top of my arm, had really bad bruising and scratches off the thorns all over me, including my face.
"My coat was ripped to shreds as was my front tyre. My wheel was also buckled. And that's without my mental scars."