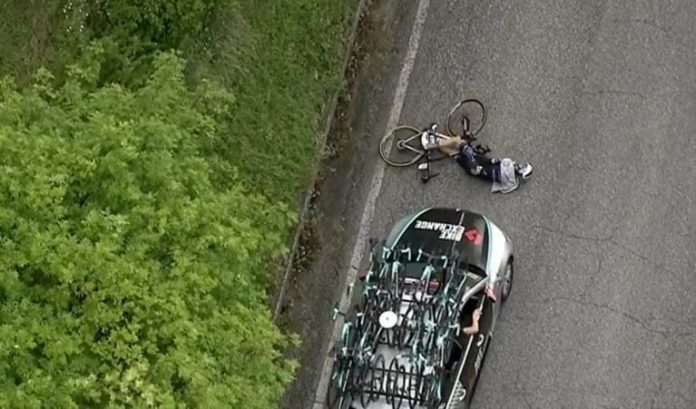 As Pieter Serry climbed the difficult slopes of San Giacomo d'Ascoli Piceno on his own and at his own pace in the sixth stage of Giro d'Italia, he was struck down suddenly by a car from another team.
Obviously in the middle of a discussion with the driver of another car, the unconscious driver collided with Serry and floored the Belgian rider in unbelievable fashion.
— Cycling out of context (@OutOfCycling) May 13, 2021
Serry wasn't badly injured and was able to quickly get back on his bike and rejoin the race for the final kilometres.
The race commissaires expelled Team BikeExchange directeur sportif Gene Bates from the Giro, while Matt White – passenger during the incident – has been fined 2,000 CHF.
"It's a really sad feeling because one month ago in Catalunya I had the same with a motorbike," Serry said. "My back really hurts and I was a bit emotional."