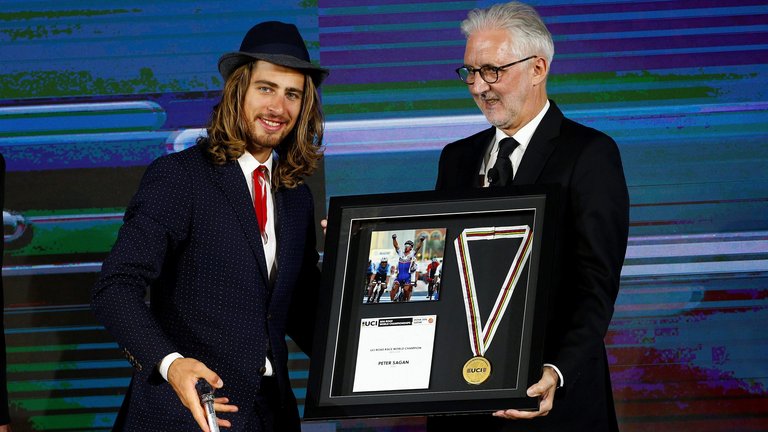 Trying to simplify the calculation of world ranking points, the UCI has announced that both the general UCI World Ranking and the UCI WorldTour rankings will use the same points scale from 2017 onwards.
The World Ranking was introduced this year and harks back to the pre ProTour/WorldTour system, where points from all races were included to determine the most successful riders.
The introduction of the ProTour/WorldTour in the mid 2000s upended this, with the riders and teams from that top division being considered and ranked separately. The remaining riders and teams were broken into continental subdivisions, with points being totted up for each of these.
In a bid to simplify things, the UCI brought in an overall ranking for riders and nations this year. It includes results achieved at all events on the UCI International Road Calendar, namely those of the UCI WorldTour, UCI Continental Circuits, UCI World Championships, National and Continental Championships, Olympic Games and Continental Games. It is calculated in a rolling system over the previous 52 weeks, and is similar to the ATP system in tennis.
All riders who score points in those races are considered, irrespectively of their team level. Currently 2952 riders have collected points and are part of the rankings. Peter Sagan took the 2016 UCI World Ranking, while France was best nation.
The simplification of the system announced on Friday will see the World Ranking and WorldTour use the same points scales.