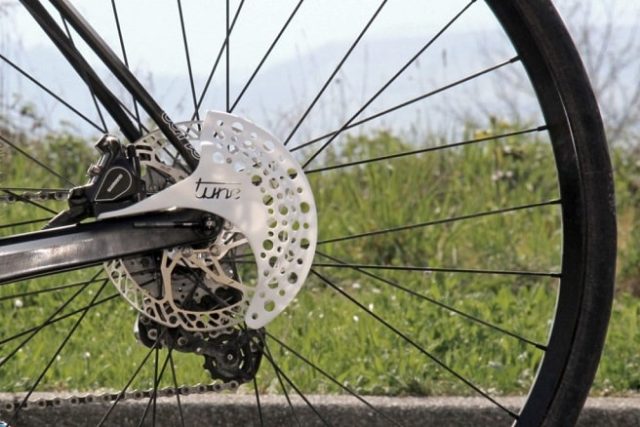 With all of the safety concerns surrounding the use of road disc brakes in the pro peloton, bike companies have been scrambling to come up with a product that will rule-out the threat of injury.
As a result, Tune has released details of their most recent prototype disc brake rotor safety covers in what they are calling Project Disc Sheath.
Working with 160mm rotors, the disc brake covers mount independently of the bike's axles, meaning wheel changes should remain uninterrupted.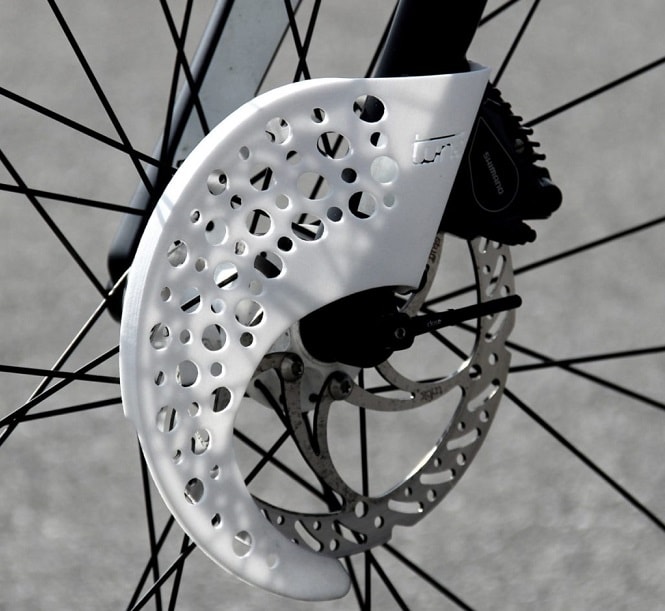 The Disc Sheaths work by simply mounting in between the flat mount brake mounts and the actual brake calipers. The mounting style allows for a bit of lateral adjustability so they can be tuned to perfectly fit around a variety of tube shapes and then secured in place with the brake caliper.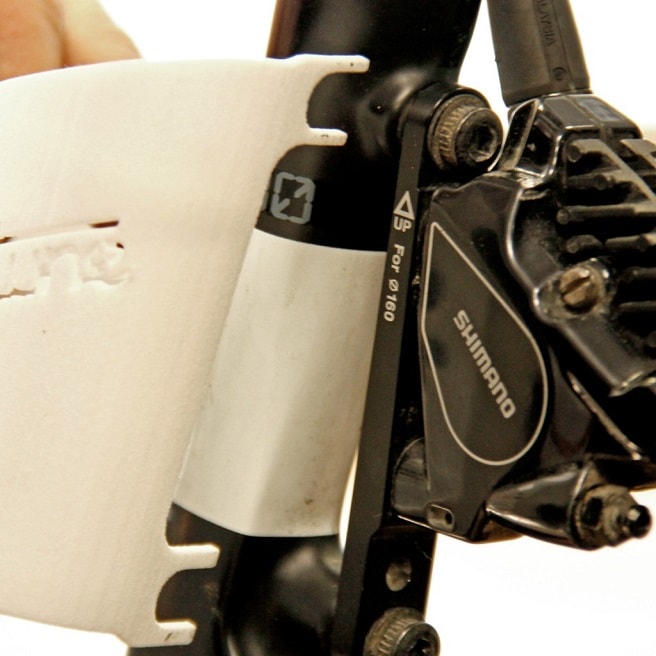 The current versions pictured have been prototyped using 3D printing, paving the way for Tune to create a full carbon production version.
There's currently no word on pricing, but production versions are expected by September.