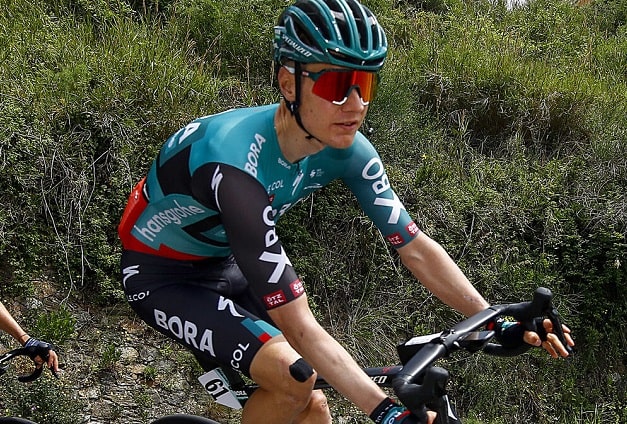 Wilco Kelderman crashed heavily on stage 9 of the Giro d'Italia, losing over 11 minutes and effectively ending his pink jersey bid.
"In the descent to the final climb I broke my wheel", Kelderman explained. "I think that spoke got too hot, it just popped, because of the pressure."
"I was already on the fence about the climb. I already had the idea that it wasn't going to be him anymore. It wasn't my day. Of course, I am very disappointed," he added. "I am happy that Jai [Hindley] is in such a good condition, we can work for that, the Giro is not over yet."
"Physically it's okay, here and there I have a few aches and pains. The Giro is not over yet. My preparation for this Giro just wasn't good. Then you hope it's good enough in the race, but I already knew it was going to be difficult."
Earlier this year, Chris Froome revealed that he still regularly experiences disc brake rubbing.
"My entertainment with disc brakes continues. I think they're sort of work in progress. I think the technology is improving but the margins are so slim. You do a big descent and the alignment moves completely so I need to stop and readjust everything again," he said.
"No matter how many mechanics I've spoken to or taken the bike to, you just can't get 100 per cent on top of that. [You] always… start getting a few issues as soon as you start doing some some really big descents.