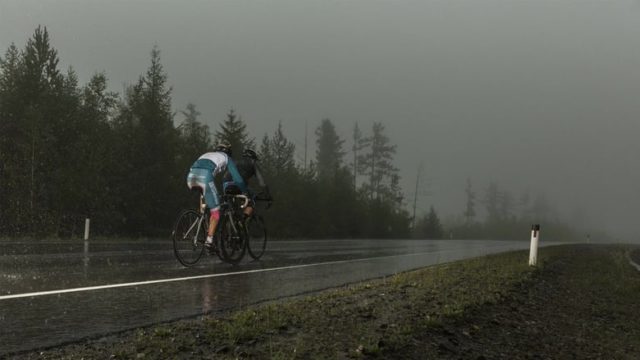 The Red Bull Trans-Siberian Extreme is the cycling stage race that makes the Tour de France, Giro d'Italia and Vuelta a Espana look positively puny in comparison.
For the third time, in 2017 a number of international athletes will compete in the toughest bicycle race on the roads of Russia for 25 days in 14 stages to reach their destination in Vladivostok on August 11.
Following the Trans-Siberian Railway, the race leaves from the Russian capital Moscow to finish on the Pacific coast and the riders cover 9,200 kilometres in 23 days. This year's race was so gruelling that none of the riders in the 'Solo' category actually managed to cover the total racing distance.
The second edition of the event featured 14 stages ranging from 314 to 1,372 km in length. The riders stopped in the cities of Nizhny Novgorod, Kazan, Perm, Ekaterinburg, Tyumen, Omsk, Novosibirsk, Krasnoyarsk, Irkutsk, Ulan-Ude, Chita, Svobodny and Khabarovsk before finishing in Vladivostok.
There were six Solo riders at the start in Moscow: Alexei Shchebelin (Russia), Andreas Fuchs and Eduard Fuchs (Austria), Pascal Pich (France), Marcelo Florentino Soares (Brazil) and Pwinn Rujikietkhomjron (Thailand). But three of them had pulled out of the competition by the end of the fifth stage for different reasons.
The three remaining cyclists, Shchebelin, Eduard Fuchs and Florentino Soares, all withdrew from the 12th stage because of the adverse weather conditions. Unlike last year, when two riders managed to complete the whole race, there was no outright winner this time out. But local hero Shchebelin did finish first in the time sheets.