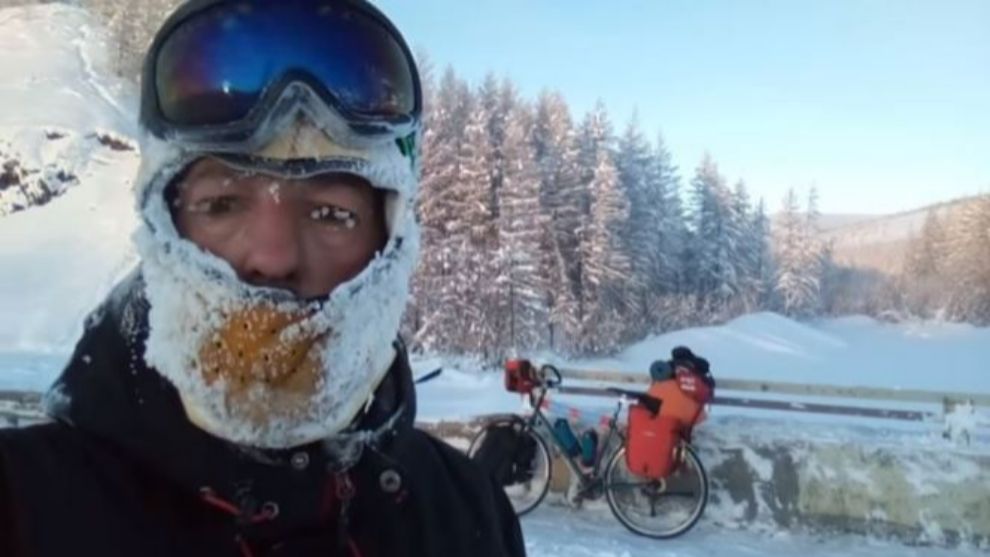 A 48-year-old cyclist from Zaragoza, Spain, was rescued by three young Russians with obvious signs of freezing while he intended to travel by bicycle Siberia.
Jose Andres Abian Pajares flew from Moscow to Magadan earlier in December with plans to cycle to Lake Baikal. Three residents told local media that they discovered the Spaniard in a thin summer tent on a mountain pass in temperatures of minus 50 degrees Celsius and took him to a local hospital. The man reportedly suffered from frostbite on his hands.
Pajares, however, said that the whole endeavor was actually not that bad.
"I enjoyed the solitude, the energy of Siberia, yet did not like lack of sun," he told Russian media. "I got down from the mountain pass. I did not want to sleep on top of it, it was colder there. Everything was ideal: both the bike and the clothing. Yet I've lost a glove in my sleep and just in five minutes my hand was frozen."
The man, however, appears to be not that sure about re-attempting his journey, and will return home in a more comfortable fashion – by plane.