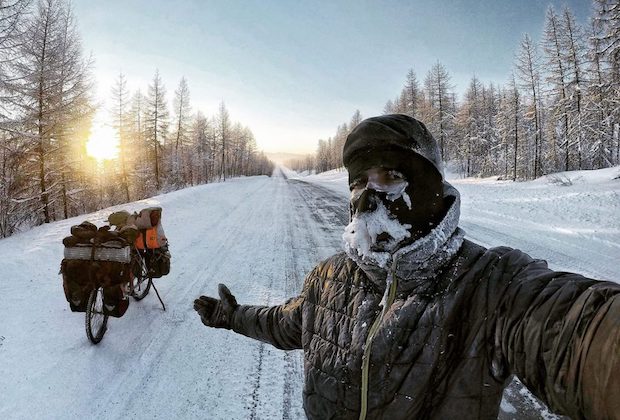 Lorenzo Barone is an extreme cyclist who stops at nothing on his bike. He has visited 37 countries around the world, covering 57,000 kilometers. Now he finds himself in the most extreme cold of Siberia, a few kilometers from Yakutsk, the coldest city in the world, where in winter temperatures reach -60°C.
He left Magadan just a year ago and with his bicycle well loaded (65 kg in weight), traveled 5,000 km in three months, sleeping in a tent and cooking with a camp stove. His goal was to travel around Siberia by bicycle, but then the pandemic blocked him there.
"In recent weeks the average temperature in Pokrovsk, in the village where he live, has been -50°C and the minimum temperature of -57.5°C; when it rose to -39°C it seemed relatively warm to me", says the Italian.