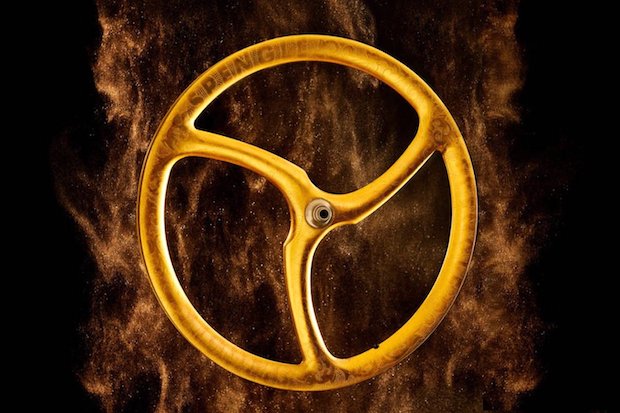 Spengle announced the new "Spengle Gold" wheelset, featuring the same monocoque composite wheels that are offered to the general public, but covered in an ornately patterned, hand-laid 24-carat gold leaf.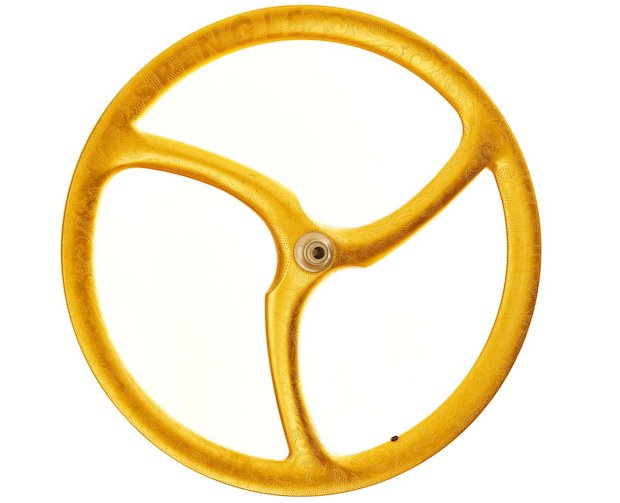 According to Spengle, the wheelset uses the same 24mm internal width rim and hookless UST tubeless bead design as the standard wheel, making way for a wide-range of riding applications such as cross-country to roadplus, with tires choices ranging from 37mm to a whopping 62mm (1.5″-2.5″).
Additionally, the wheelset can also accommodate either standard or BOOST spacing, along with a Centerlock rotor interface that's designed to work with 15mm front and 12mm rear thru-axles. However, the Spengle wheel is currently designed to work only with Shimano style cassette bodies.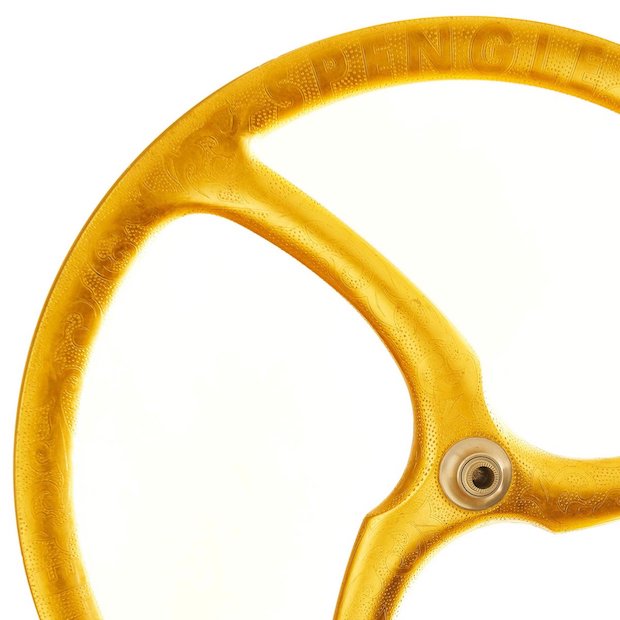 "The bicycle wheel represents a unique visual canvas—kinetic art in its most pure form. There's something very compelling in mixing the traditional craftsmanship of hand-laid gold leaf with cutting edge materials science, and it has resulted in a visually stunning wheel," says Pius Brauchart, Spengle CEO.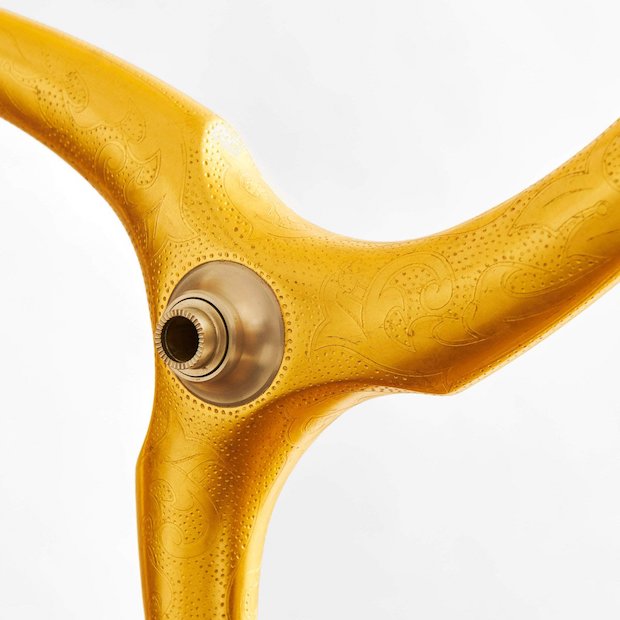 Coating a set of wheels in gold was no easy task, and the project began back in June of 2019. They spent months applying individual gold flakes piece-by-piece.
Spengle is offering the limited production wheelsets for €10,000