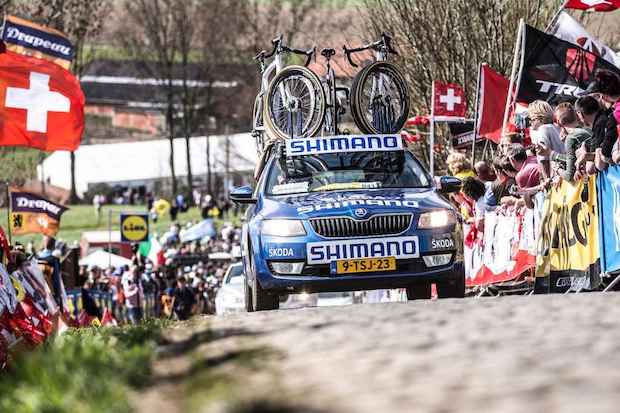 Shimano will provide neutral service support in the Tour de France and in other important races such as Paris-Roubaix and Liege-Bastogne-Liege. Shimano will replace Mavic in this role, bringing the 44-year-old tradition to an end. 
The blue neutral service cars that have been present at the Vuelta a Espana will now be delivering spare wheels and mechanical assistance to riders in all major A.S.O races.
"We are proud to announce a partnership to support the ASO's events with neutral support. That means we will be providing first-class support to riders at ASO events to get them back on the road and back in the race," said Taizo Shimano, executive vice president. "Shimano's role is to inspire people to participate in sports and to keep bicycles running at their best. The vital neutral support role, especially at cycling's most high-pressurized race – and also at the world's most-watched sporting event – will allow us to do just that."
Details of the deal were not revealed, but Mavic was struggling in 2020 before new owners stepped in to save the historic brand. In July last year, a court in Grenoble ruled that Mavic would be taken over by the Bourrelier Group, a French family holding company.
Mavic, founded in 1889, is best known for its wheels but has also expanded into shoes and clothing over the years.