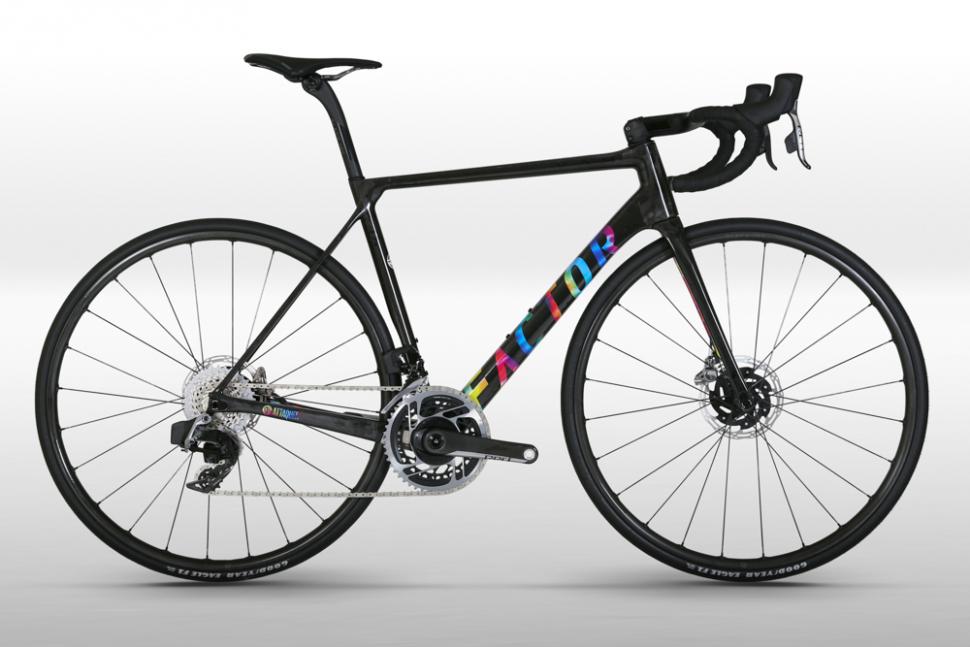 Factor has updated its 02 VAM road bike to include fully internal cable routing, bringing the frame weight down to an astonishingly light 677g for an unpainted 54cm frame.
The British brand has also unveiled a new lightweight wheelset that tips the scales at a feathery 1,240g.
To accomplish this, Factor put the 02 VAM on a diet by creating a new D-shaped fork steerer that sticks with a standard 1 1/8 upper bearing and fully enclosed, split spacers that sit below the stem, which allows for enough space to route cables along each side without resorting to a heavier, oversized bearing.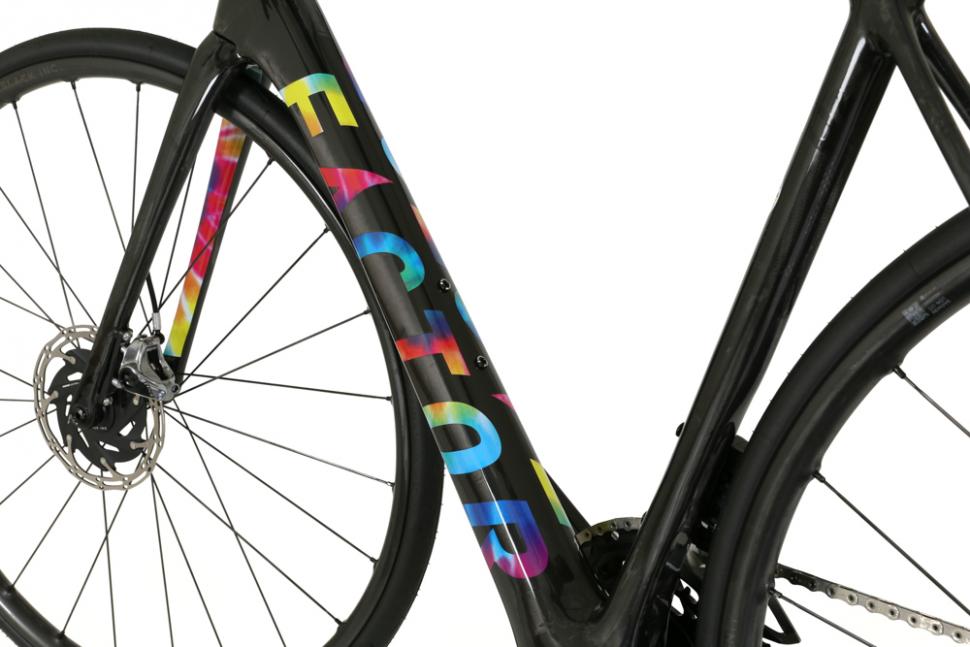 Additionally, the elimination of access holes for cable routing also allowed Factor to revise the carbon composition of the 02 VAM, shaving material from keys areas such as the downtube and bottom bracket, simultaneously reducing weight while also increasing stiffness.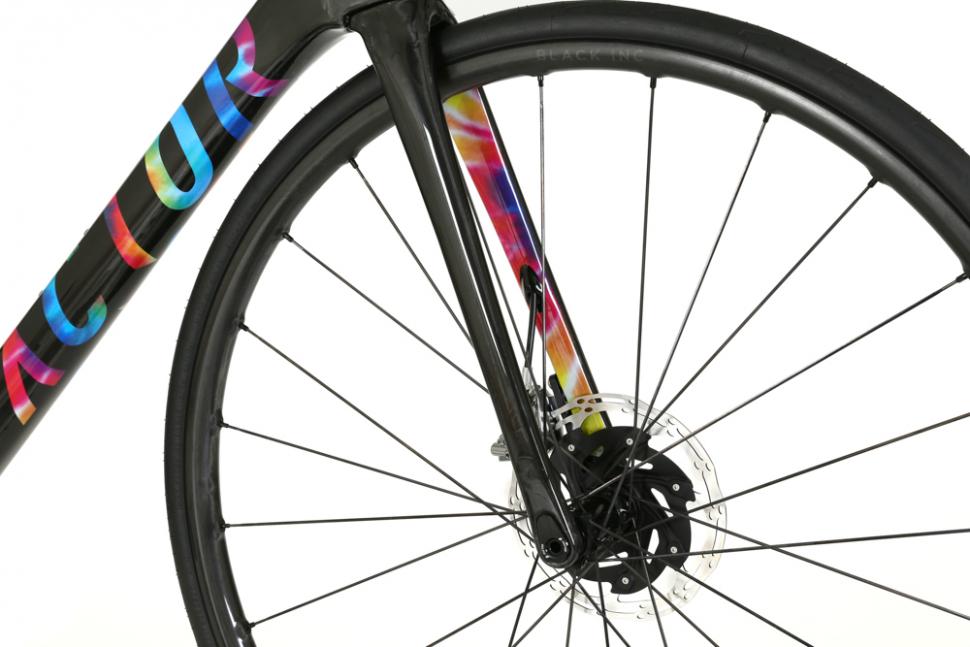 The 02 VAM also features a new integrated seatpost clamp that is said to be 14g lighter than its predecessor. The clamp is not only lighter, but also posses more surface area, allowing for a lighter seatpost to be specced as well.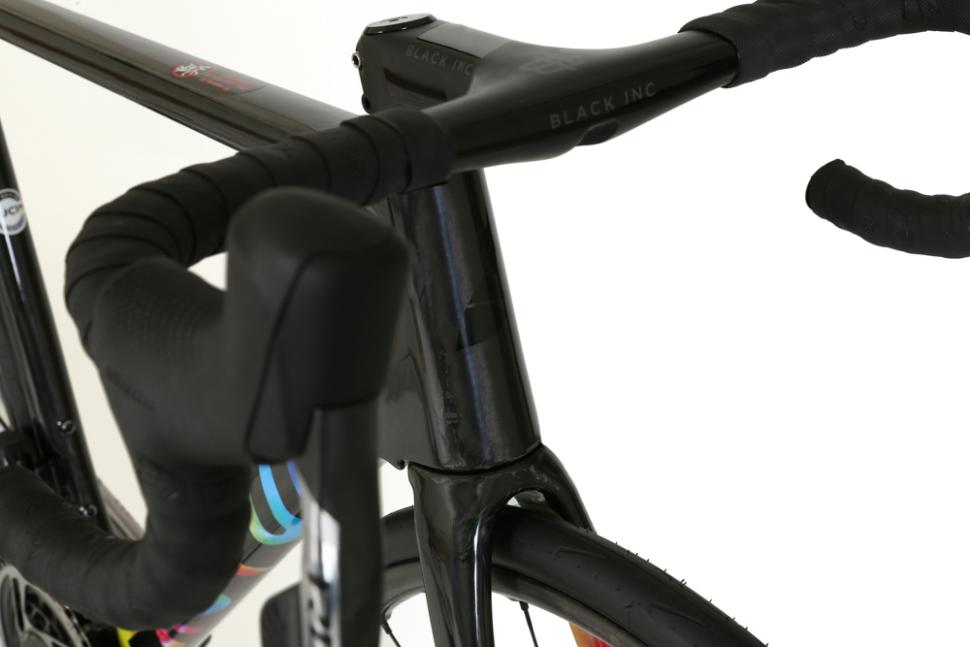 Another feature that highlights the 02 VAM is a direct-mount rear derailleur hanger that's designed to work with Shimano drivetrains, which not only improves shifting quality, but also simplifies wheel changes thanks to the derailleur now being located behind the axle.
As mentioned, the 02 VAM is further punctuated by a new lightweight wheelet that hails from Factor's boutique brand, Black Inc.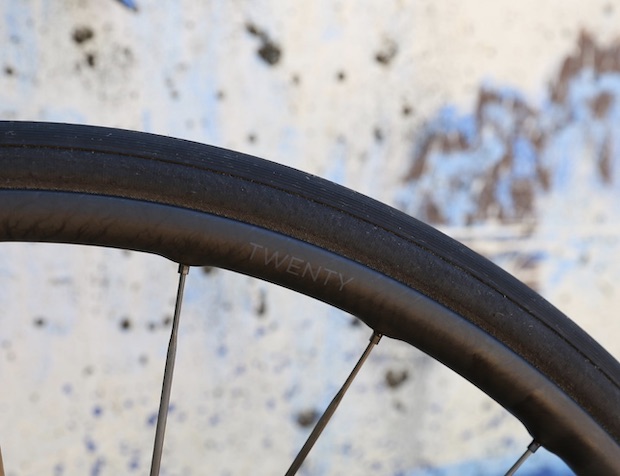 The wheelset features an undulating profile that varies in height from 18.5mm between the spokes to 20mm at the nipples, which has been optimized for tires ranging from 25mm to 28mm, while spinning on CeramicSpeed bearings.
Also, for the purists, Factor says it has plans to introduce a tubular version with carbon spokes later this year, which will weigh in at under a 1000g.