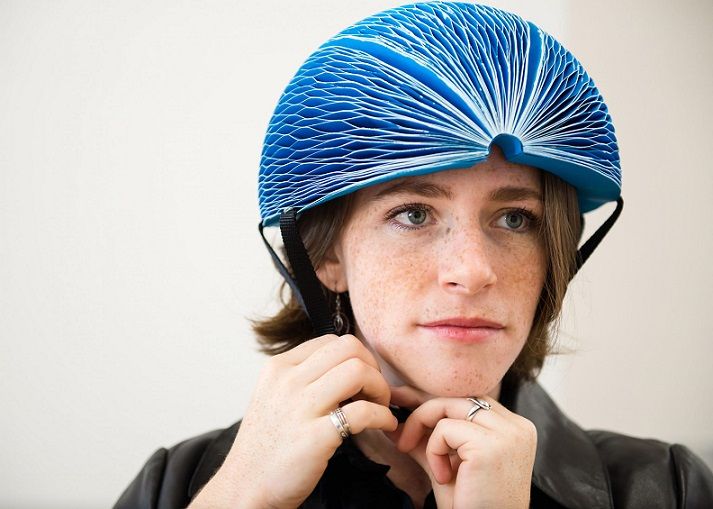 Bike share programs are used by millions of people around the world. But bike share users rarely wear helmets – a potentially fatal decision. According to the Bicycle Helmet Safety Institute, more than 800 cyclists were killed on US roads in 2015.
Isis Shiffer, a recent graduate from the Pratt Institute of Design in New York City, set out to address this problem. Her solution: EcoHelmet, a folding, recyclable helmet for bike share users.
EcoHelmet uses a unique honeycomb configuration to protect the head from impact, and folds flat when not in use. A biodegradable coating makes it resistant to rain for up to three hours. The lightweight, durable design of EcoHelmet empowers cyclists to ride safely and confidently.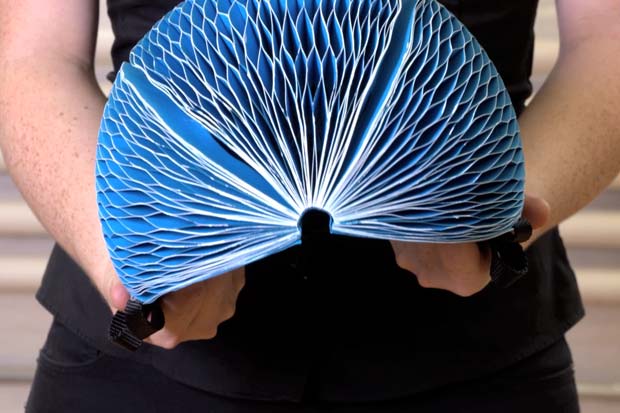 The cell structure of EcoHelmet distributes any impact evenly around the head as effectively as a traditional polystyrene helmet. Due to the radial nature of the cells, it will protect the user from a blow coming from any direction. The simplicity of EcoHelmet's construction, coupled with its inexpensive materials, will keep the manufacturing costs low – meaning they can be sold for $5 at bike share stations.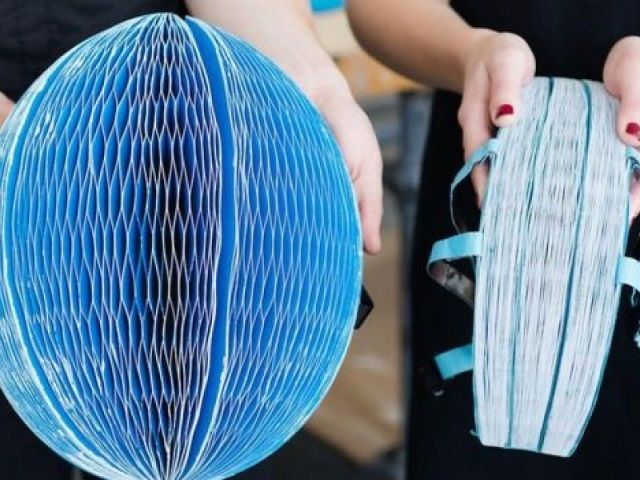 "I was lucky enough to be studying at Royal College of Art and the Imperial College of London for a semester, and was granted access to Imperial's crash lab," says Isis. "They had a European standard helmet crash setup that allowed me to gather enough data on Ecohelmet's proprietary honeycomb configuration to know it was viable and worth developing."
As international winner of the James Dyson Award 2016, Isis will be awarded $45,000 to further develop her invention.
"EcoHelmet solves an obvious problem in an incredibly elegant way. But its simplicity belies an impressive amount of research and development," says James Dyson. "I look forward to seeing EcoHelmets used in bike shares across the world."