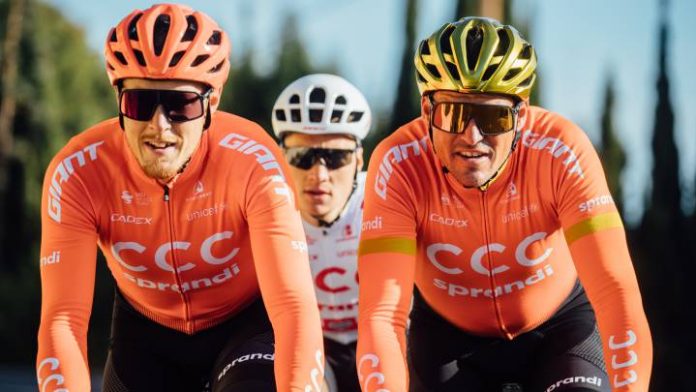 Team CCC is looking for a new title sponsor as the current main sponsor, shoe manufacturer CCC, will withdraw after this season.
Belgian newspaper Het Nieuwsblad reports that Rally could step in to take over the team with a budget of €20m.
"Looking ahead to 2021, CCC will no longer be the title sponsor, so we are now actively looking for a new title sponsor," Ochowicz said. "We are in an uncertain time, but we are convinced that there are companies that want to invest in cycling because of the increasing popularity."
Ochowicz now seems to have found a potential new main sponsor in Rally. The health company knows the cycling world from the inside out, since Rally has long been a sponsor of cycling team Rally Cycling. This team rides on a ProTeam license this season and has nurtured riders such as Sepp Kuss and Brandon McNulty in the past.
According to La Gazetta dello Sport, Rally and Ochowicz may reach an agreement soon. However, there are still some creases to be ironed out. For example, the CCC Team has a contract with bicycle manufacturer Giant, while Rally has an ongoing commitment with Felt.