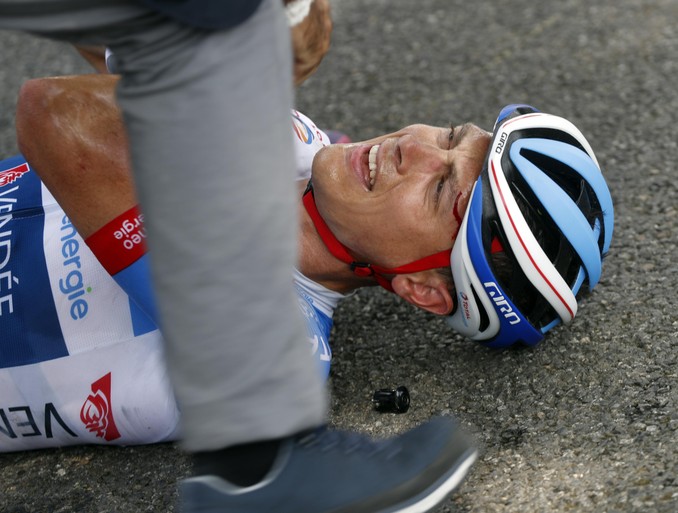 Former Paris-Roubaix winner Niki Terpstra's season hung in the balance after he suffered a heavy crash while training near Lelystad in central Netherlands.
According to Dutch TV channel NOS, Terpstra was transferred to a hospital by helicopter after the crash.
"Terpstra hit a rock and then crashed hard," NOS said.
"Niki fell hard during bike training today. He's in the hospital and will have to stay here for a few more days," Ramona Terpstra said on Twitter. "His life is not in danger but he will need time to recover from this."
The rider suffered a collapsed lung, broken ribs and a fracture in the collarbone. Neurological tests rule out any head or brain injuries, but he will remain in the hospital for at least a week.
The 36-year-old has won Paris-Roubaix in 2014 and Tour of Flanders in 2018.