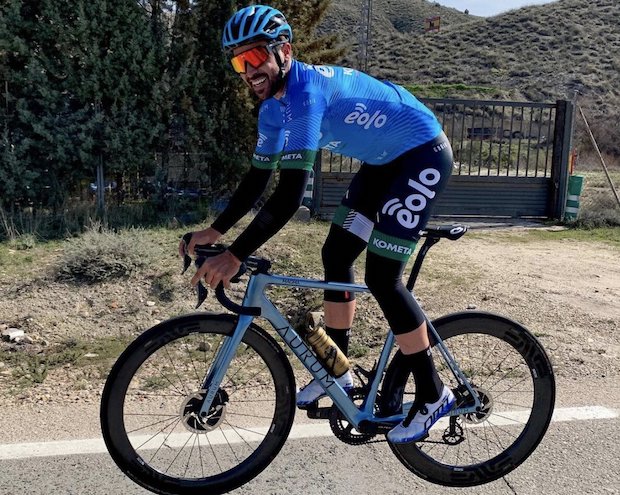 Burker King, the American fast food chain, is the new sponsor of the Italian ProTeam of Ivan Basso and Alberto Contador.
Alessandro Lazzaroni, the CEO of Burger King's Italian branch, joined the squad after last year's Giro d'Italia, in which he accompanied the team on several stages. It was a creditable tour for EOLO-Kometa, as Lorenzo Fortunato took a stage victory on the Monte Zoncolan.
Burger King will not be a name sponsor of the team, but will have a place on the new ProTeam jersey. For now only in 2022, although Basso does not rule out a longer collaboration.
"If we show the sponsors that we keep improving, they will stay with us and grow with us. Slowly but surely we are getting there," said Basso.