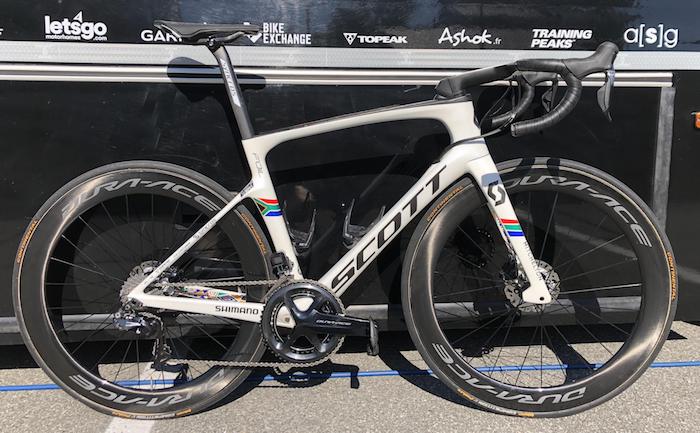 Double 2018 South African champion Daryl Impey has been presented a new special Scott Foil bike with a custom paint job, to honour his national title success.
The 33-year-old worked with Scott to come up with ideas for a frame that showed class and style and best represented his country.
"I'm really pleased to have a special custom bike, it is special to be a national champion so to have a bike that represents that and matches my kit is really cool," Impey explained.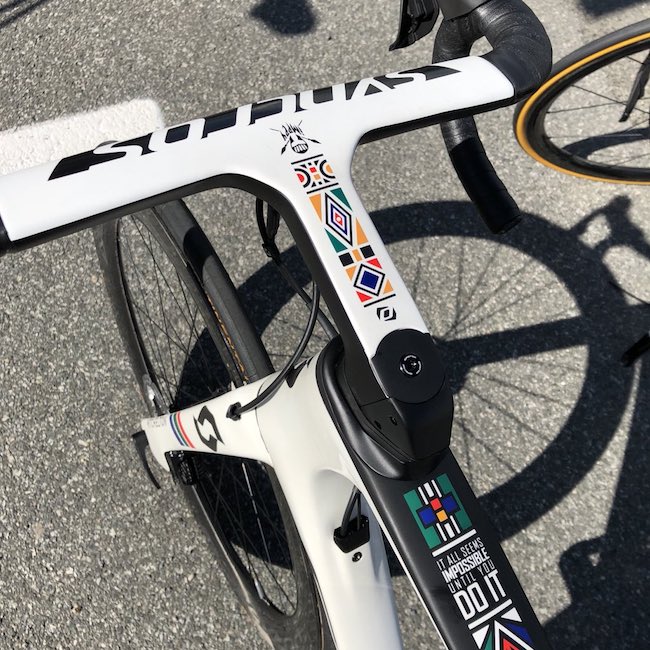 For Impey the main idea behind the paint job was to keep it fairly simple with a white frame as the base and then unique details throughout the frame.
"I worked with the guys from Scott and gave them my thoughts and ideas to help create a really unique product and I think it has worked out really well."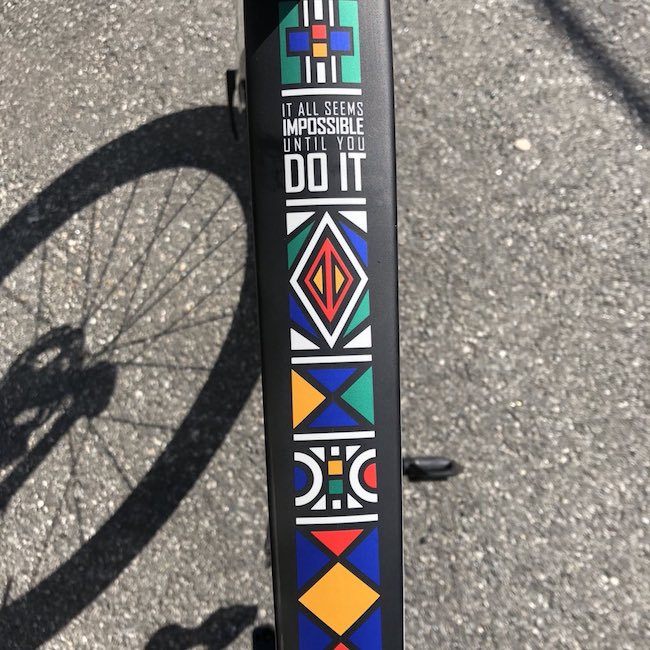 The main eye-catching design is the brightly coloured which run along the top tube and on the insides on the forks and the rear stays.
"For the artwork I drew inspiration from the Ndebele people. I sent Scott a few photos to get an idea of what I meant and they came back with this design which is really great.
"I chose this artwork because nobody has done this before on a bike and it represents our rainbow nation of full colour.
"Then we have some finer details, like the warrior logo on the handlebars because in Zulu, Impey means warrior so that is pretty cool to have and I also have it on my custom SCOTT shoes.
"Then for the head tube, I chose to have a short quote which I really like – ´It all seems impossible until you do it,' to remind myself that anything is possible.
"It is a really unique bike and a good way to celebrate being a national champion which is important."
The bike Impey rides is a Scott Foil disc break bike size 54. The bike has Syncros components, the Syncros XR SL saddle, Syncros Combo bars size 42 with a 140mm stem and Shimano Di2 electric gear shifters.