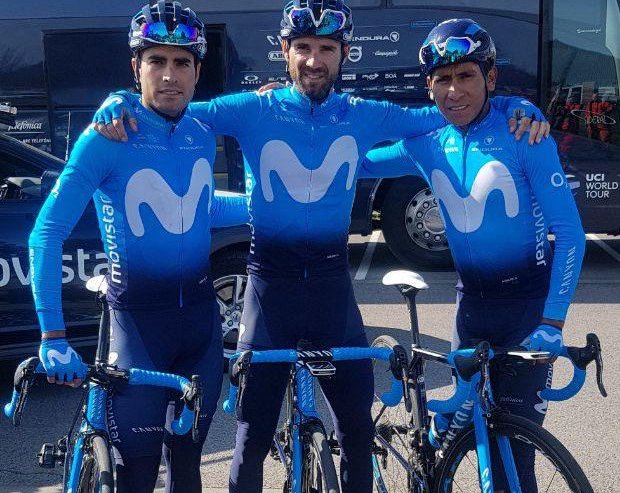 Nairo Quintana and Mikel Landa will be lining up together during the 82nd Tour de Suisse, a race which two of the Spanish squad's big leaders will use to test their legs before the 2018 Tour de France.
It will be a contest with plenty of different scenarios, as well as long and demanding. The nine-day event will start in Frauenfeld -northeast of the Helvetic Confederation- with an 18km TTT and a rolling circuit of 155 kilometers. It won't be an easy race for the sprinters, both stage two and three featuring some difficulties – the one to Gansingen (182km, Monday 11th) over no less than five Cat-3 ascents in Hagenfirst and Bürersteig, prior to the four main mountain stages.
Tuesday 12th will see the bunch taking on the Saanenmöser (Cat-2), 7km at 5%, before a descent into Gstaad (189km). A day later (Wednesday 13th), the race will tackle the Leukerbad climb (Cat-1; 14km at 4.4%) after the Col du Pillon (Cat-1), right from the départ, and Montana (HC) before the finish. Thursday 14th will be a day of 'passes' -the Furka (HC) and Klausen (HC)- before a short, Cat-3 finishing ascent to Gommiswald. And finally, on stage seven (Friday 15th), a tough final 4km (8.5% average; last km flat) will lead the riders towards the finish of Arosa.
The Tour de Suisse will finish at the Italian-speaking Ticino canton, with two stages on Saturday and Sunday: a semi-urban circuit (123km) and a more than decisive ITT – mainly flat, with some little hills in between – to end the race over 34.1 kilometers in Bellinzona.
Behind leaders Landa and Quintana, Andrey Amador, Daniele Bennati, Victor de la Parte, Nelson Oliveira, and José Joaquín Rojas will comprise the rest of Movistar's lineup for the Tour de Suisse.
Valverde, meanwhile, plans to make his return to competition next week at La Route d'Occitanie, where Sky up-and-comer Egan Bernal is also expected to make his final pre-Tour de France start.