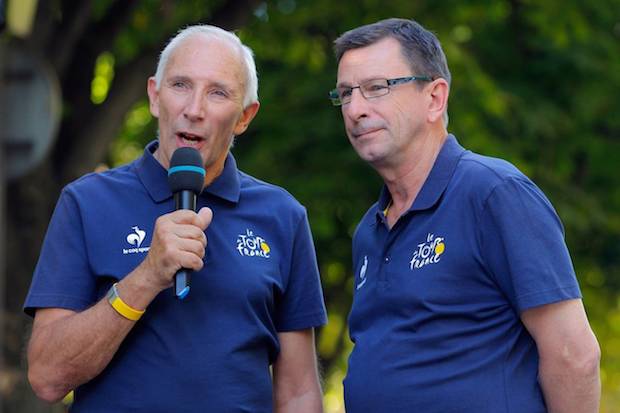 The 'Voice of Cycling', Phil Liggett, has paid tribute to his former commentator colleague Paul Sherwen who passed away on Sunday.
"When I woke up this morning, my computer was almost locked down," Liggett said.
"It was overflowing with messages and emails, and there were more than 1,000 tweets to my account alone. Just the quality of people who have expressed their condolences reveals the respect the man had. From riders to federations, to fans and media, they're all telling stories about how they met him and how they grew up with cycling with Paul. It's such a moving tribute to the man."
"We never took that for granted. We always spoke with feeling, we always spoke with heart. Paul did his homework and knew the riders and their results, but everything was spontaneous and authentic."
"We never tripped over each other in the booth. We complemented each other. His legacy is that he made it entertaining. It wasn't just sport and results. He brought the race and the racers alive for the viewers."
Sherwen, who rode seven times in the Tour de France during the 1970s and 1980s and was twice British national champion, commentated on the Tour and other events for British, American and Australian television.