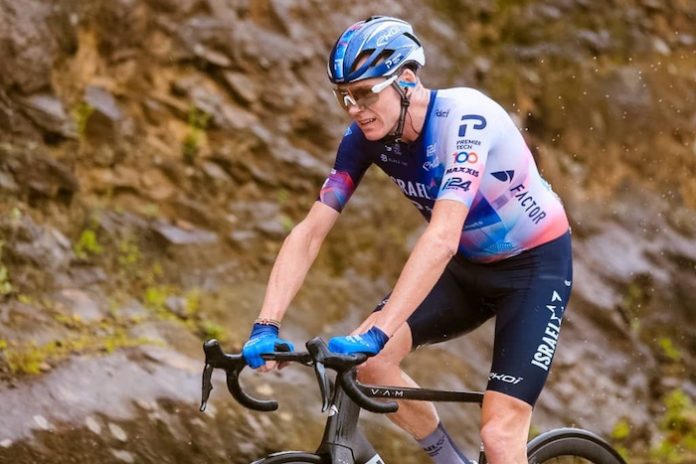 Israel-Premier Tech's owner Sylvan Adams admits that Chris Froome has absolutely not been value for money, and expresses his doubt on the four-time Tour de France winner's future career.
"This is not a PR exercise. Chris isn't a symbol, he isn't a PR tool, he's supposed to be our leader at the Tour de France and he's not even here, so no I couldn't say he's value for money, no. We had a double risk: the risk from the severity of his injuries and of course his advancing age," Adams said.
"Chris always felt he was a young rider, he hasn't done much racing. He started late, he was racing Grand Tours and his calendar was quite limited, he believed in himself as a youngish rider.
"With respect to his injuries, we were really innovative with bringing him back. We sent him to the Red Bull centre in Los Angeles, he worked with amazing specialists to rebalance his legs. Chris' performances have nothing to do with his injuries in my observation. I don't think Chris is using that as an excuse anymore.
"We took a risk, but we were signing, as I said, the best Grand Tour rider of this generation, and I was willing to take the risk as we were a little team and overnight we were hoping to become contenders here at the Tour.
"It did raise our profile but this isn't a PR exercise. My idea was, 'wow, we're going to have somebody to be relevant for the GC at the Tour de France' and that hasn't happened."
"Chris expressed, publicly I think, an interest in possibly riding until the age of 40. That would imply another two years after this year.
"The commitment I made to Chris was that he will retire on our team, so when he decides – with a ceiling of age 40 as those were the parameters we discussed – he wants to hang it up, it'll be on his terms and that's the personal commitment I made to Chris. He doesn't have a five year contract exactly. But it can go up to five years if Chris so decides."