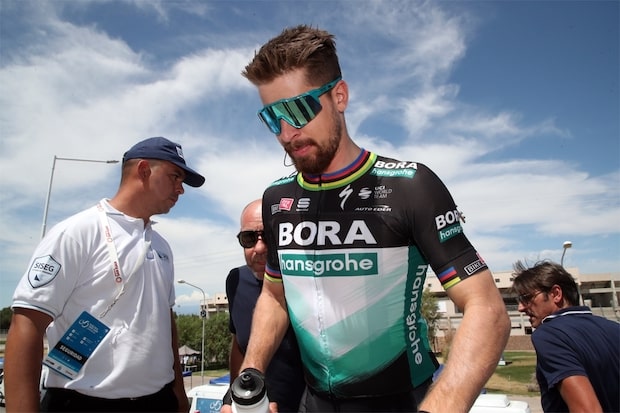 Peter Sagan is not one of the pro cyclists that races online these days, having described himself as a "real cyclist, but not a virtual one".
In a Q&A session, Sagan said that he has kept up his training regimen on the indoor trainer at home in Monaco, but explained that he probably won't be taking that next step from training to actually racing virtually.
"I hate to ride on the rollers, but now they are my friend. We will see how long this period will be, but Zwift races, with my condition, what I'm doing with my preparation and stuff, I don't think so," Sagan said.
"I got a bicycle when I was nine years old. I am a real cyclist, but not a virtual one. If this is going to be the future, well I don't think so. Maybe I can do some races on Zwift with an electric bike. What do you think about that? Just kidding."
"I haven't been very active on social media lately," he said. "This is my personal decision in this difficult period with so many people suffering all over the world. I wanted to keep a low profile."
Instead of spending his time on Twitter or racing on Zwift, Sagan has spending time with his son and trying to stay prepared if and when the racing season returns.
"After they made the schedule for the next part of the season, I have to keep in shape," he said. "If some races are going to happen, I have to be ready.