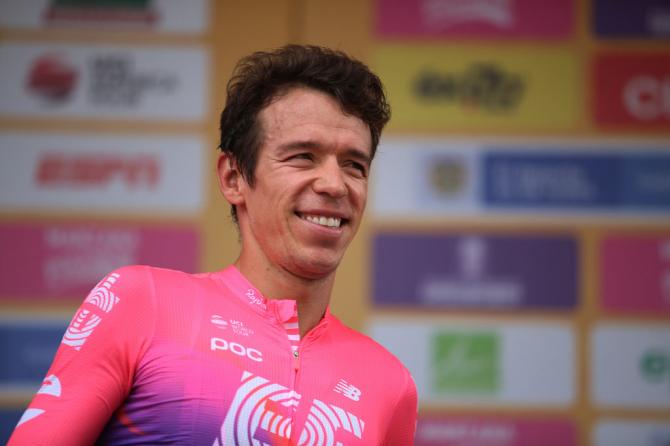 Rigoberto Uran predicts that only three WorldTour teams would survive if the 2020 Tour de France is canceled this year due to the COVID-19 pandemic.
"If we don't race the Tour, it could be a catastrophe," Uran said in an interview with the Colombian cycling federation.
"Cycling is a poor sport because it's only supported by business. For example, of the 18 [WorldTour] teams, only three could survive, and the others face a very complicated future. Right now, there are only three strong teams, economically. There are only a few businesses in the world going well right now. If this keeps going, there's going to be a crisis, and when a company needs to make cuts, they begin with their marketing projects, and that will impact cycling."
2020 Tour de France has been postponed to late August, but medical experts warn of a second COVID-19 wave which could cause further disruption to the cycling calendar.
"I know they want to save their races, and that's important. If they tell us we have to race in the cold, we'll race in the cold," he said. "I also have to see how all this works out, if they let us travel, if they let us enter Europe, or if they let us leave Colombia."
"I'm still training, and staying active on social media, just to give a bit of distraction. We don't know what's going to happen. Nothing is certain right now, our objective right now is to be ready for the Tour. Whether we race it or not remains to be seen. Right now, we have plans in place to be ready for this date."