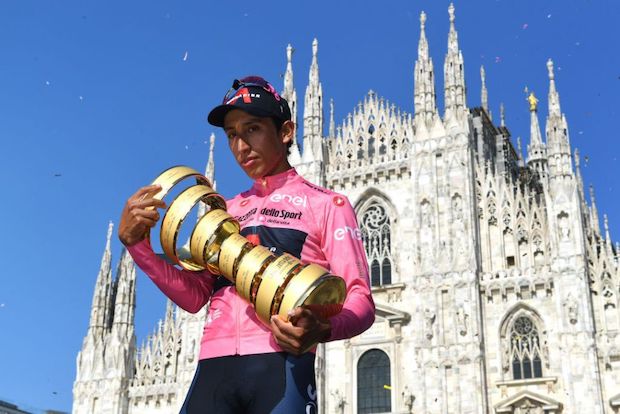 Egan Bernal has tested positive for coronavirus. The Colombian should have flown back to his native country this week, but now has to be quarantined. 
Bernal and his girlfriend were tested for the virus ahead of their return to Colombia on June 5 to celebrate his success at the Italian grand tour.
"He will now self-isolate at his European base according to the necessary guidelines. He has displayed mild symptoms but is in good health", reads a press release.
"Egan still plans to return to Colombia once his isolation period is over to mark his Giro d'Italia victory in his homeland".