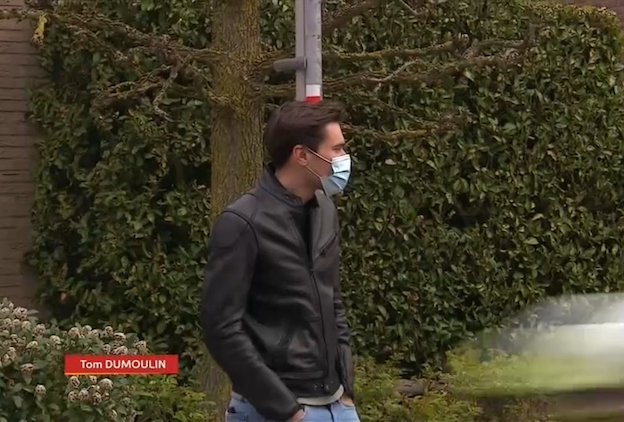 Tom Dumoulin is one of seven road cyclists on the Dutch vaccination list for the Olympic Games in Tokyo.
From next Monday the first cyclists to qualify for the Summer Games will be vaccinated. Last week, it was announced that the Pfizer vaccines will be delivered to Papendal, where the existing vaccination site will be used to inoculate 'Team NL' against Covid-19.
However, national coach Koos Moerenhout could not confirm the news about the seven riders on the vaccination list.
"I cannot make any statements about the vaccination list because it is covered by medical secrecy," said Moerenhout. "There is also no final selection for Tokyo. I have not written off Tom Dumoulin for the Olympic Games yet. As far as I am concerned, he still has a chance to compete in the road race and time trial. I recently had contact with him and discussed this with him. However, Tom is not yet ready to make a decision about his future. The most important thing is that he takes that decision in peace and that I give him plenty of time for that."
At the Olympic Games in Rio de Janeiro in 2016, Dumoulin took the silver medal behind Fabian Cancellara in the time trial.
Last Sunday Dumoulin was at the Amstel Gold Race where he was a guest of race director Leo van Vliet. Koos Moerenhout can select five riders for the road race, two of whom will ride the time trial.
Jan-Willem van Schip is one of those five riders, because in this way the KNWU creates an extra place for the track team in Tokyo. Moerenhout must pick four more riders.