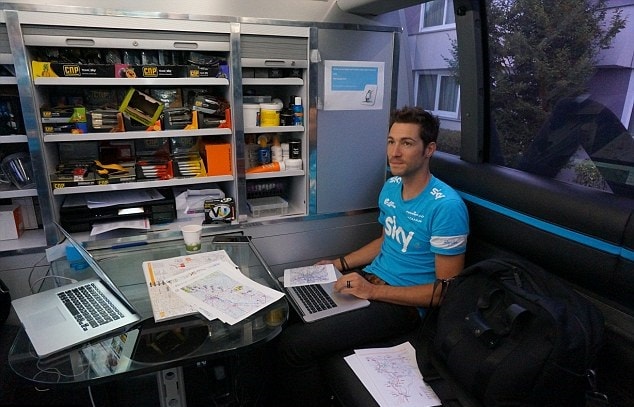 The scrutiny Team Sky are facing may be the result of the British outfit's perceived arrogance, sports director Nicolas Portal said.
Sky have been under fire since Britain's Department of Culture Media and Sport select committee and UK Anti-Doping started to investigate the delivery of a package to Bradley Wiggins at the Dauphine in 2011.
UK Anti-Doping chief Nicole Sapstead has said that no proof has been brought that the package, handed to team doctor Richard Freeman, contained a legal decongestant, as no records were kept.
"It's a hurricane (in Britain)," Frenchman Portal, who led Chris Froome to his three Tour de France titles, told Reuters. "It's annoying because some of the things being said are untrue. We're under the impression that what is being said has nothing to do with reality."
Team principal Dave Brailsford on Tuesday defended the team's medical procedures, saying there had been "process failures" rather than "wrongdoing".
Portal, who rode for Sky one season before becoming a sports director in 2011, admitted he felt bitter, arguing that Sky had been leading by example since they started cycling in 2010.
"We helped the sport develop in terms of antidoping, we're always cautious," he said. "I feel like the more we do, the more we try to lead by example, the more we are being criticized. Maybe we should not do it because we're being even more criticized."
"Maybe it was seen as arrogant and now we're paying for this," said Portal. "There has always been suspicion around this team – motors in the bikes, riders sleeping in hypoxic chambers, organized doping. We're used to it but it's sure that in the long run, it's a heavy burden."
Asked why Sky were not a member of the Movement for Credible Cycling (MPCC), which sets tougher anti-doping rules than the World Anti-Doping Agency, Portal said: "I am convinced that we should have one set of anti-doping rules.
"Look at the MPCC – when teams are convicted of breaking the ban on corticoids, they don't pull their riders like they are supposed to. This movement is nothing."