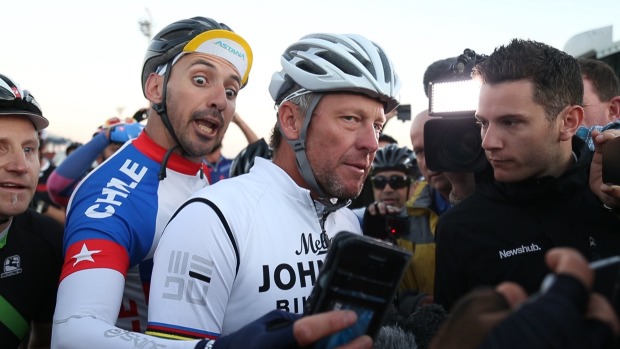 (AP) A New Zealand brewery has canned a planned advertising campaign featuring Lance Armstrong.
Lion Breweries flew Armstrong to New Zealand last year to film the campaign for its Steinlager Pure brand.
The brewery's external relations manager, Genevieve O'Halloran, told New Zealand media the campaign would not go ahead.
O'Halloran said "we had originally considered using Armstrong to tell a cautionary tale about how much you stand to lose when you don't keep it pure. That said, we listened carefully to what people had to say, and decided not to use him in any capacity."
Lion faced severe criticism over its choice of Armstrong as a spokesman.
Seven-time Tour de France champion Armstrong was stripped of all his titles in 2012 after admitting to doping.