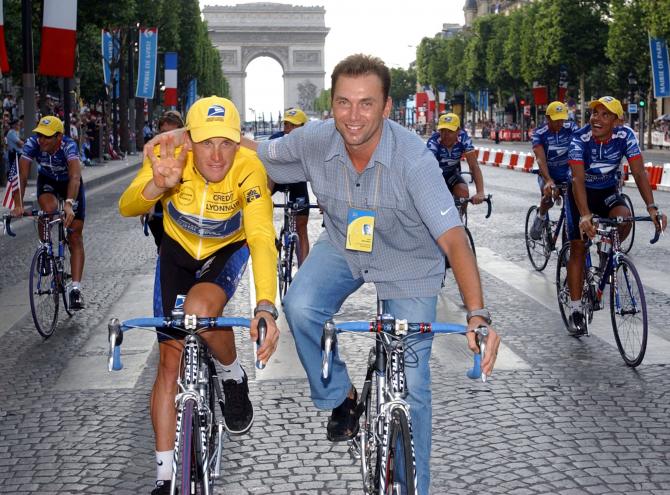 Johan Bruyneel draws a striking parallel between his old US Postal team and Jumbo-Visma, in a new interview.
The former Belgian rider and manager explains that if he could change anything about the past, he would gladly remove the arrogance from himself and the US Postal team.
"We paid the price for that. As a winning team, we were so focused on the Tour that we lived in a bubble that we created ourselves. We won the Tour once and then twice. And from then on there was never a plan B. We had to win. Not winning was not an option. "
"Especially our American sponsors steered us in that direction. I went along with that. We had to put aside everything that would distract us from winning", says Bruyneel. "We had conflicts with the media, media meant distraction. That didn't fit our tunnel vision. We became arrogant. Because we won and kept winning, we naturally got into a position where no one wanted to see that happen again. Jumbo-Visma will also be in such a situation."
The Belgian does not insinuate anything with this, he makes clear a little later in the interview.
"In the past they have all played by the same rules. So it was in every generation: Anquetil, Merckx, Hinault, LeMond, Indurain, Pantani, Armstrong. Today I think doping is as good as gone. If anything, it's minor. Nothing that gives a five or ten percent advantage. Everyone plays by the same rules. If Jumbo-Visma now specializes in altitude training, sophisticated nutrition, training, recovery, aerodynamics, then everyone is trying to get to the same height. That's always the case, that's part of competition."