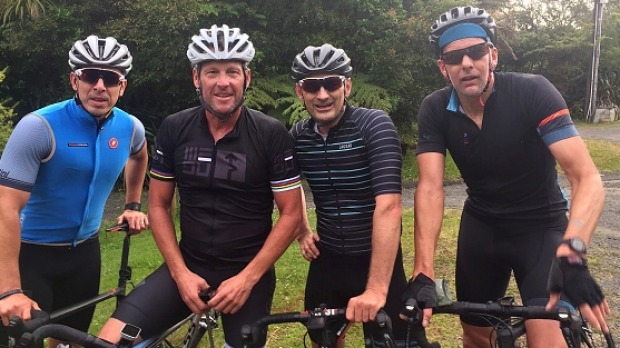 Lance Armstrong is in New Zealand to film a "cautionary tale" for brewery giant Lion.
"We are using Lance to tell a cautionary tale called 'The Consequence' which depicts how much you stand to lose when you pursue success at all costs. We want to highlight that actions have consequences and we couldn't think of anyone better to demonstrate that, " a spokeswoman said.
Kiwi Ironman Cameron Brown and Lance Armstrong have gone for a bike ride along Auckland's waterfront. Brown tweeted he went for a "little spin" with Armstrong on Sunday.
"I watched him for 10 years competing in the Tour de France and it was quite incredible to ride with him," Brown told Newstalk ZB.
Armstrong told media at the airport he'd never been to Auckland before. He said he brought his bike and golf clubs and was planning to do some business.