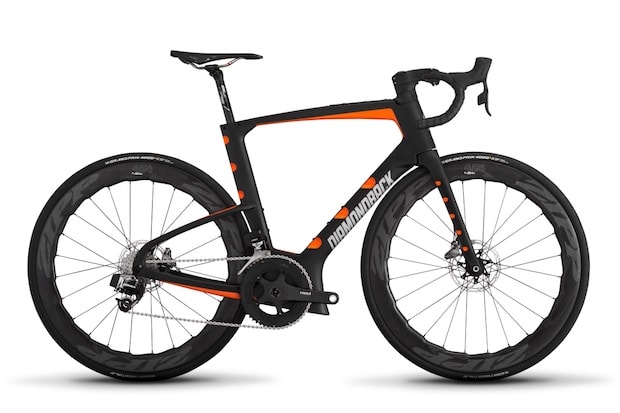 Having previously developed several bikes with wild design, including the Andean triathlon machine, Diamondback has now unveiled a new aero road bike called the IO.
Diamondback has ignored UCI technical regulations completely, and instead developed what it feels make the most sense for everyday enthusiasts, as well as roadies that might occasionally line up for a weekend triathlon on the same bike.
One of the most noticeable features on the IO is what Diamondback is calling their vortex generators. Looking for a way to improve ont he classic truncated airfoil design, Diamondback enlisted the help of Dr. Phillipe Lavole of the University of Toronto Institute for Aerospace Studies.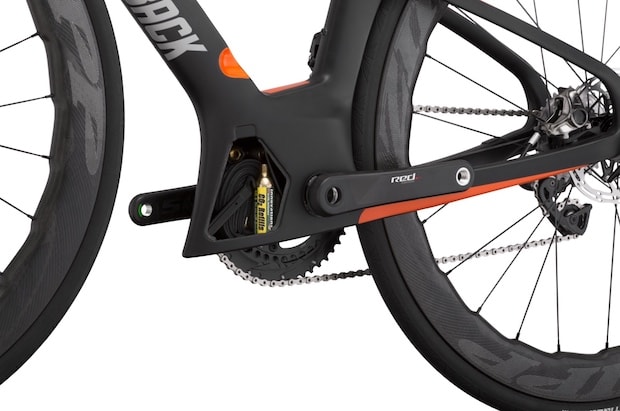 The first unique element is the Diamondback Wake Control System, a strategically shaped depressions in the bike's carbon fiber tubing that create mini areas of counter-rotating turbulent flow. When placed in a specific pattern, the counter-flow areas interfere with natural air flow across the frame and are claimed to reduce the wake that leaves the bike, improving the bike's aerodynamic performance.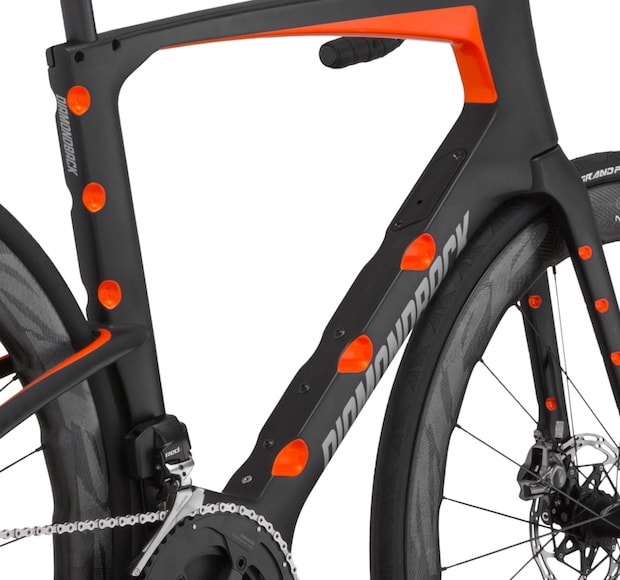 Other features include fully internal cable routing, dramatically dropped seatstays to help smooth out the IO's ride, plus additional bolt-on storage boxes that attach in front of the head tube, above the bottom bracket shell, and on top of the top tube. A flip-flop seatpost head facilitates the switch between traditional road and more triathlon-friendly rider positions, too.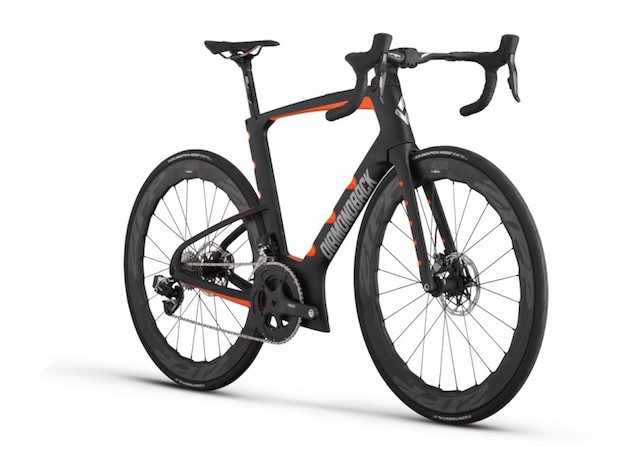 All together, Diamondback claims from preliminary testing that the IO is 20% more efficient than the Podium, yet only 10% slower than the Serios.
Available from 50cm to 60cm frames in 2cm increments, complete bikes start at $3,999.99 with a Force 1x Hydro group, up to the $9,749.99 Dura Ace Di2 build with ENVE SES 5.6 wheels and a SRAM Power Crank. Bikes can also be built up through their online Custom Studio with personalized options.