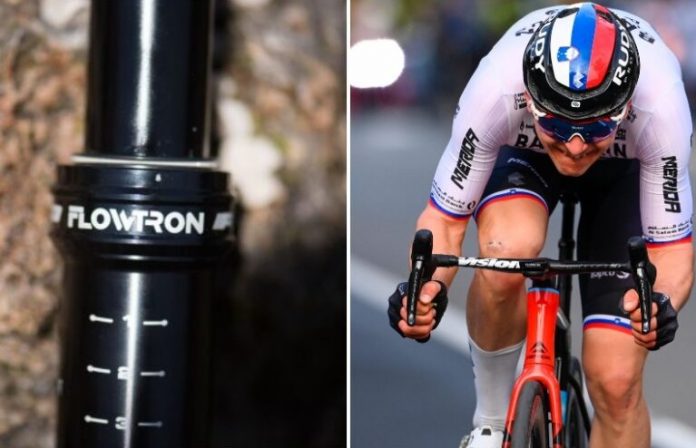 After Matej Mohoric's clever use of a dropper seat post to aid his ride to victory at Milano-Sanremo, UCI released a statement to let everyone know just where they stand on the issue.
UCI confirmed that it will abide by its 2014 ruling allowing dropper posts in competition. It's not a free-for-all, though. Posts must still conform to the 5cm setback rule of article 1.3.013 of the UCI Regulations, both at the highest and lowest settings.
"The UCI equipment commission approved the use of dropper seatposts in road cycling competitions in 2014. Their use is subject to the minimum 5cm setback rule of article 1.3.013 of the UCI regulations, i.e., when the dropper seat post is set to its highest or lowest setting, the saddle setback must be in full compliance with article 1.3.013", says UCI in the statement.
Mohoric took his victory at Milano-Sanremo after a daredevil descent off the Poggio, later explaining that he used a dropper post to get low and aero for the sinuous final descent.
"With the dropper post, I had a big, big advantage," Mohoric explained Saturday. "I tested it many times in training. I knew exactly how to use it, and I knew it was very hard for whoever was behind me to keep up, because it lowers your center of gravity a lot. It gives you more handling and more control of the bike. It's probably not physically possible to go as fast without it."