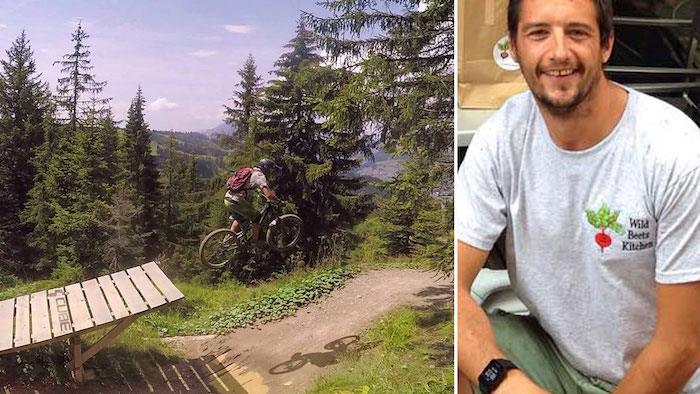 A mountain biker was shot dead whilst riding in the French Alps by a 22-year-old hunter, according to France's Le Dauphine.%
The fatal shooting happened at around 6pm in the commune of Montrion in Haute Savoie, close to the Swiss border.
The 34-year-old Marc Sutton reportedly owned a restaurant in the nearby ski resort of Les Gets and was originally from Wales. He is understood to have been cycling in thick woodland on a "well used" path when he was hit by a stray bullet.
The mayor of Montriond called a temporary halt to hunting – known as "la chasse" in France – in the Montriond area on Sunday following Sutton's death.
French prosecutors are investigating the incident and deciding whether to bring aggravated manslaughter charges against the individual who shot the mountain biker.
According to the first elements of the investigation, the hunters formed a line parallel to the path hurtled by the cyclist at the time of the tragedy.
"The mountain biker was on the edge of the forest; the hunters to forty meters in the unwooded part. For the prosecutor, "visibility was total". Especially since Mark Sutton was wearing a bright colored T-shirt and was equipped with a bike and a helmet they also colored.