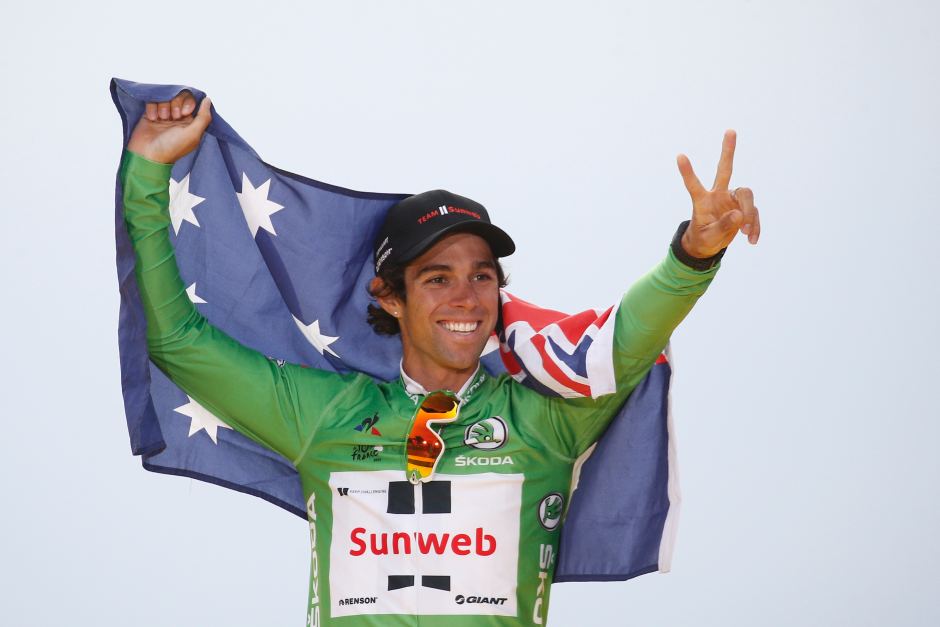 With 4 stage wins,  two jerseys and the race's most combative rider; Team Sunweb conclude their Tour de France campaign on a truly spectacular note.
Michael Matthews became the third Australian to win the green jersey.
"It's been a rollercoaster with a lot of highs and lows. The second week was when mine and Warren's dreams started to come true", said Matthews.
"We more or less took it in turns with the wins and continued the momentum together, along with the rest of the team. To bring these beautiful jerseys to Paris is really something special and a moment I will remember forever."
"I had mixed feelings when I heard over the team radio that Marcel had withdrawn," he says. "At first I thought my sports director was joking."
"I did everything possible to win this jersey. I was fighting every single day from stage one. It is not who has the most points on a particular day – you have to be consistent through to Paris. In the end, I deserve the jersey."